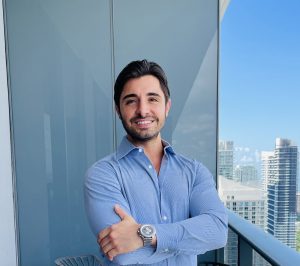 QR codes are being used in more ways than ever before thanks to the Covid-19 pandemic.
By Native.AI CEO and co-founder Frank Pica. 
In today's cluttered retail marketplace, brands are struggling to differentiate, win shelf space and build customer loyalty. The challenge has grown exponentially due to rapidly changing consumer preferences and behaviors, many of which were ushered in by the pandemic.
Thankfully, the pandemic also unearthed a solution. QR codes have reemerged from the shadow of CPG's past to help brands get to know their customers.
QR codes – short for quick response codes – were first invented in 1994 and rapidly adopted throughout Asia. Twenty years later, Apple integrated QR code scanners into iPhone cameras – a change that brought the technology directly into the hands of billions of consumers. The door to the customer's psyche was unlocked, but few brands saw the potential on the other side.
Fast forward to present day, QR codes are being used everywhere. In fact, half of all full-service restaurants in the U.S. added QR code menus during the pandemic. As a result, consumers are more familiar and willing to engage with QR codes than ever.
Now, leading brands are using QR codes as more than a contactless transaction tool. They are using the technology to listen to voice of the customer. When deployed properly, QR codes create a connected shopping experience for customers and offer another avenue for brands to solicit feedback, test offers and analyse behaviours. They also give consumers the power to engage with a brand while walking down an aisle – and an easy way to share what they experience, need and want. Brands can leverage this feedback to improve products, personalise offers and strengthen customer relationships.
Good for customers, better for businesses

Customers are improving the products they already love through QR codes, which is a big win for the customer experience. Businesses also gain something invaluable: real-time, first-party insights that enable them to build loyalty, increase sales and strengthen brand reputation. QR codes have ascended into the zeitgeist at the same moment third-party cookie collection is being phased out, presenting a new opportunity to collect first-person data.
QR codes create a plethora of data. They can help brands track customers' order histories, contact information, shopping behaviours and preferences with accuracy and speed. This window into the consumer's journey, which typically is unavailable in-store, allows brands to measure what's working and proactively tailor and optimise their products and promotions. The insight can also be applied to personalise product suggestions online or drive sales, via location-based promotions and offers towards in-store items. Seeing what works for a customer helps brands more effectively tailor brand incentives and build a personalised digital interaction within a physical store.
QR codes can also offer quality assurance benefits to prevent product, item or packaging defects by enabling customers to scan and report issues as they encounter them. With as-it-happens insight, brands can react and address potentially costly problems before they have a major impact. For example, maybe a consumer reports your product is stale or expired. Is that a one-off problem, at a single retailer, or a mass problem across the country? If you don't know, you can't act. Using QR codes as a utility to predict sales and better retain customers will greatly impact a business's revenue, ensuring that quality issues don't affect the bottom line while more accurately assessing sales goals leads to better budgeting and greater profits.
The final, and perhaps biggest benefit of QR codes, lies within the opportunity of converting in-store customers to direct online shoppers. How many customers does you brand have that you don't know and can't market to because they do all their shopping in-store at a major retailer? Depending on your size, the answer could be in the millions. Customers that scan QR codes create a window of opportunity for brands to drive repeat purchases and convert retail customers into a direct-to-consumer buyer, which offers higher margins for the business.
QR codes are officially back – and their value extends well beyond contactless transactions and digital menus. It's time to take advantage.

About Frank Pica

Frank Pica is CEO and Co-founder of Native.AI, a platform that uses end-to-end data and AI to help CPG companies understand consumer preferences and create products that people love.
About Native.AI

Founded in 2018, Native.AI provides a real-time consumer and market intelligence platform that empowers brands to uncover, analyse and act on customer feedback to improve product offerings and drive innovation.