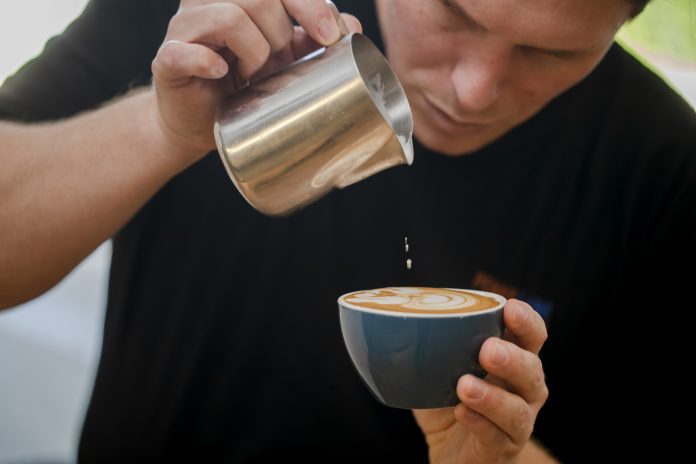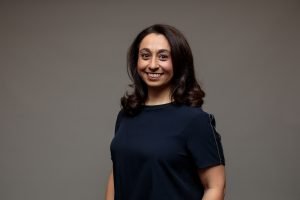 (Feature image: Paradox Roasters Cafe, supplied by Paradox Coffee Roasters)
Paradox Coffee Roasters café is a well-known destination for specialty coffee in Surfers Paradise.
By Paradox Coffee Roasters Marketing Director Nicole Saleh
An Aussie roaster that arrived on the scene in 2015, Paradox Coffee Roasters promotes its strong commitment to the importance of origin, traceability and sustainability when sourcing high grade arabica beans from around the world.
The name links back to the 'coffee paradox', which is the co-existence of the coffee boom in consuming countries and the coffee crisis in producing countries. The ethos of Paradox Coffee Roasters is to buy quality green coffee beans from estate farms and cooperatives where farmers receive a fair wage for their work, to help alleviate the coffee paradox the best way it can. Paradox Coffee Roasters is 'for the people': from the farmers it sources from to the customer sipping its coffee, it values the people who are part of the coffee process.
Paradox's café in Surfers Paradise is a uniquely designed space with a contemporary feel. It features a colourful mural by global street artist Vans the Omega, high warehouse style ceilings, cosy booth seating and large communal tables for group catch-ups or meetings, while those preferring their coffee in the sunshine can relax on the deck.
The space is designed to showcase the coffee making process. Take a front row seat at the U-shaped coffee bar to watch skilled baristas making coffees on their new cutting-edge Rancilio RS1 espresso machine. You'll witness them pulling a perfectly timed shot and displaying artistry in their latte pouring, conveying the passion they have for delivering exceptional coffee.
The same passion for quality coffee is reflected in Paradox's food menu, sourcing ingredients from local providores. With an all-day breakfast and lunch menu designed by the head chef, there is something for everyone, including vegetarian, vegan and gluten free options.
A roastery is on-site (with a second roastery in Sydney) featuring a custom built Brambati roaster sourced from Italy. The Paradox Lab is where coffee cuppings (tastings), coffee education and barista training happen. The Paradox café team are trained to the highest standards to ensure they're continually updating their skills and coffee knowledge. The education and training are also provided to café partners that serve Paradox coffee.
Working closely with café partners, the Paradox roasting team leads the way in green bean selection and roast profiling, raising the bar in producing award winning specialty coffee that is full of flavour to satisfy even the most refined palate.
Paradox café's house blend, Picasso Baby, is crafted to deliver lively rich new flavours made from micro-lots that are all sustainably sourced. According to the Paradox team, this fruit-based blend profiles blackberry, underlined with cola and dark chocolate and a juicy, silky body.
Paradox also offers single origins, a filter roast, and an espresso roast that changes each month. Origins that have been featured include Ethiopia Uraga Tome Gr1, Cup of Excellence Brazil Bela Epoca Natural, and Burundi Nyamaso Gr1.  Filter brewed coffees can be enjoyed at the café or favourite coffee beans in 200g and 1kg bags can be taken home. The barista can grind the coffee for the customer's brewing equipment. Paradox's full range of blends and origins are also available via its online store and can be home delivered.
Paradox Coffee Roasters Café is at 10 Beach Road, Surfers Paradise. Wholesale inquiries: 1800 849 335. Email: roastery@paradoxroasters.com. Website: paradoxroasters.com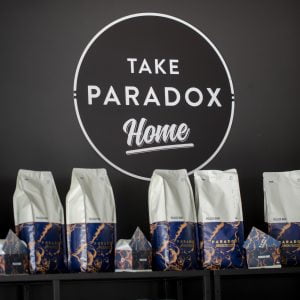 SPECIAL OFFER for Retail World readers
Receive 20 per cent off Paradox coffee 1kg bags online and FREE Delivery using code RW20*. Available until 31 December 2020.
Visit paradoxroasters.com for more information.
*Not to be used with any other offer.
 About Nicole Saleh

Nicole Saleh has been in the coffee industry for more than 20 years in marketing and brand management. She has local and international experience working for an Australian global coffee brand. As a business owner of a café and roastery, she continues to share her passion for coffee.