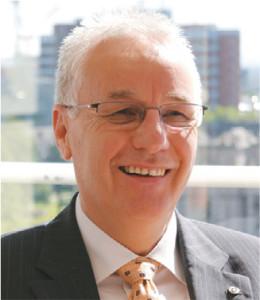 Russell Zimmerman
Executive Director
Mr Zimmerman became a councillor of the ARA, NSW Division, in 1995, and held the position of president of the NSW State Division from 2001 to 2003. From 1997 he held the position of state delegate to the ARA National Council and served as its president from 2003 to 2004.
As National President of the Australian Retailers Association he represented Australian retail at the Federation of Asian Retailers Association in New Zealand, Beijing and Australia.
About ARA
For more than 100 years, the ARA has been the peak industry body in Australia's $240 billion retail sector, which employs more than 1.2 million people. As an incorporated employer body under the Fair Work (Registered Organisations) Act 2009, and with a range of member services including business consulting, policy development, advocacy and education, the ARA promotes and protects more than 5,000 independent and national retailers throughout Australia. Visit www. retail.org.au or call 1300 368 041.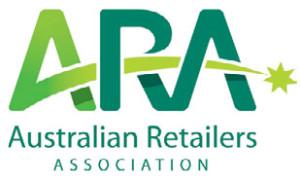 Following a good Christmas season, 2016 in retail is off to a strong start, with some interesting developments in late 2015 expected to set the pace this year in terms of legislation.
In December, the Government released two reports with significant ramifications for the retail industry.
The first was the Financial Services Inquiry (FSI) final report, which put forward a number of recommendations to clean up and clarify the issue of credit-card surcharging, a point of contention for both consumers and businesses alike for some time.
While there are far worse industries than retail when it comes to surcharging, should these recommendations come into effect, far-reaching changes across all businesses that accept credit-card payments will result.
Luckily for retailers, the proposed changes are very positive and, if implemented, will lead to simplification of this confusing arena, not to mention some parameters around what surcharges can and cannot be imposed.
In a nutshell, the FSI final report includes recommendations for better regulations around payment systems to ensure excessive credit- card surcharging is legislated against, the cessation of exorbitant merchant fees, and the regulation of high-cost co-branded cards, such as those offering cardholders special deals such as frequent-flyer points.
When it comes to surcharges, many retailers charge a blended rate, including the high-cost payment systems to simplify the payment for the customer.
Should the recommendations of the FSI proceed, retailers will likely need to break out low-cost cards they don't usually surcharge on, such as Visa, MasterCard and eftpos, while surcharging the high- cost systems, such as American Express, separately.
With the capping of premium cards at .80 basis points, an average rate should be low enough that most businesses would see the cost of accepting cash or unregulated cards as higher than with taking the regulated cards.
Suggested regulation to keep merchant rates between .20 and .80 basis points with a regular reset should be more equitable between big and small retailers, but this is not currently the case, even for some of the larger retailers.
It is predicted that banks will be required to give the actual percentage cost in statements on cards, so merchants can easily work out their costs and how much to surcharge.
The other major issue that emerged in December was that of penalty rates. The Productivity Commission's (PC) final report on the Workplace Relations Framework has put forward some incredibly heartening recommendations regarding the reduction of Sunday retail penalty rates.
For those not aware, for the past 18 months the ARA has been building a case for a reduction in Sunday penalty rates, which is expected to be concluded with the Fair Work Commission (FWC) in April.
While the ARA has argued for a reduction of Sunday penalty rates from 100 per cent of base payment to 50 per cent, the PC's report goes beyond this, recommending that, given changes to Australian lifestyles, Sunday rates should be brought into line with those of Saturday penalty rates at 25 per cent.
A reduction in penalty rates would allow retailers greater flexibility in employing staff on Sundays and provide for more available labour hours.
We expect to have an outcome in this issue at some point in the second quarter of 2016 and will continue to push our case at every opportunity to the benefit of retailers. Initial feedback is that the retail industry has produced a solid argument, and we are quietly hopeful for relief in Sunday penalties.
The ARA is also in strong support of the report's recommendations for an increase in the maximum term of enterprise agreements from four to five years, along with a softening of the procedural requirements of bargaining, particularly in regards to Notices of Employee Representational Rights.
The FWC should be given the discretion to overlook procedural defects if there is no risk to employees in doing so. We have seen some instances where one small error has caused an agreement that a significant majority of employees have voted in favour of and provided for rates of pay far in excess of the relevant award, being rejected, which is counterproductive and prohibitive to the overall process.
We watch with great anticipation the outcome of the penalty-rate debate and look positively towards the coming year, hopeful for a successful outcome. Until then, the ARA will continue to push its case on both penalty rates and changes to payment systems via media and all relevant channels.
For more information on the above issues or ARA membership, visit www.retail.org.au, or phone 1300 368 041.