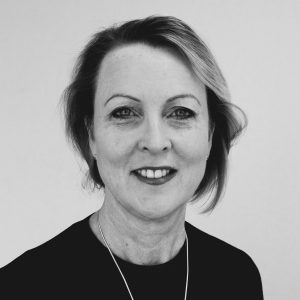 Who would have thought that this time last year, one of the biggest issues facing activation planning for 2021 would be internal border closures and lockdowns.
By Poplever Director Debbie Schubert. 
From an activation perspective this has been challenging when building plans for 2021. We learnt from the last six months, that border closure may only be 24 hours away. Additional to this, no one can predict when they will lift. There are no defined national rules of engagement.
Normally plans are created and budgeted for up to a year in advance. We work to a set timeline, creating and execute activations based on key seasonal events we know will generate sales. Last year turned that on its head. The plans made earlier in the year, changed weekly. We adjusted launch times, reworked service plans, and thought about safety first for our front-line teams based on different state restrictions.
Border closures also meant events that we had baked into our joint business plans just didn't happen. Events that normally stimulated the snacking at home occasion were cancelled or moved. First, we saw the postponement of the Olympics, and no one is sure if they will happen in '21 due to the pandemic issues despite heavy penalties if they don't. POS meant for the Olympics still sits in warehouses around the country making some brand teams very nervous. Closely on the back of this, internal border closures put events like footy finals in doubt. It took months for the Premiers to negotiate the revised events and location with the sporting bodies. Then who would have thought a Melbourne Cup would occur without people.
The constant changing and cancellations of seasonal events has made brand teams nervous about forward ordering activations in case they don't go ahead. Additionally, freight costs have significantly increased in the last quarter. For goods coming in from overseas containers are three times the cost vs pre-Covid times. At this stage they don't look like they will be going back to pre-Covid prices anytime soon.
We are having to rethink our sourcing as well as our online strategies as shoppers change how they purchase goods due to the lockdowns. This has impacts on the budgets as we need to plan for higher cost of goods and stretch them over both traditional stores and online. It means working closer with retailers to come up with a balanced approach to in-store activation plans as well as online initiatives. We need to consider regional borders when making plans to ensure compliance of programs. A positive of the focus is that we will see less clutter and noise in the market. Less is more.
The good news for activation manufacturers with local manufacturing arms will be that brands need to find options closer to home. Cost vs timing and flexibility. This will throw a spanner in traditional procurement models. Local production is finally back on the agenda as brands juggle time logistics and retail sign offs. It is now timely to reconsider 'Made in Australia' rediscovering innovation and creativity onshore.
About Debbie Schubert
Debbie is the Director and founder of Poplever shopper marketing agency, established in 2016. She is a shopper marketing and retail strategy expert working both on client side as well as agency in FMCG shopper marketing and sales. She worked with large multinationals and start-ups including Snack Brands Australia, Lion Dairy, PepsiCo, Nestlé, SC Johnson, and RB. She has an intricate knowledge of the Australian FMCG retail landscape. She was chair of POPAI (Shop!) for four years.