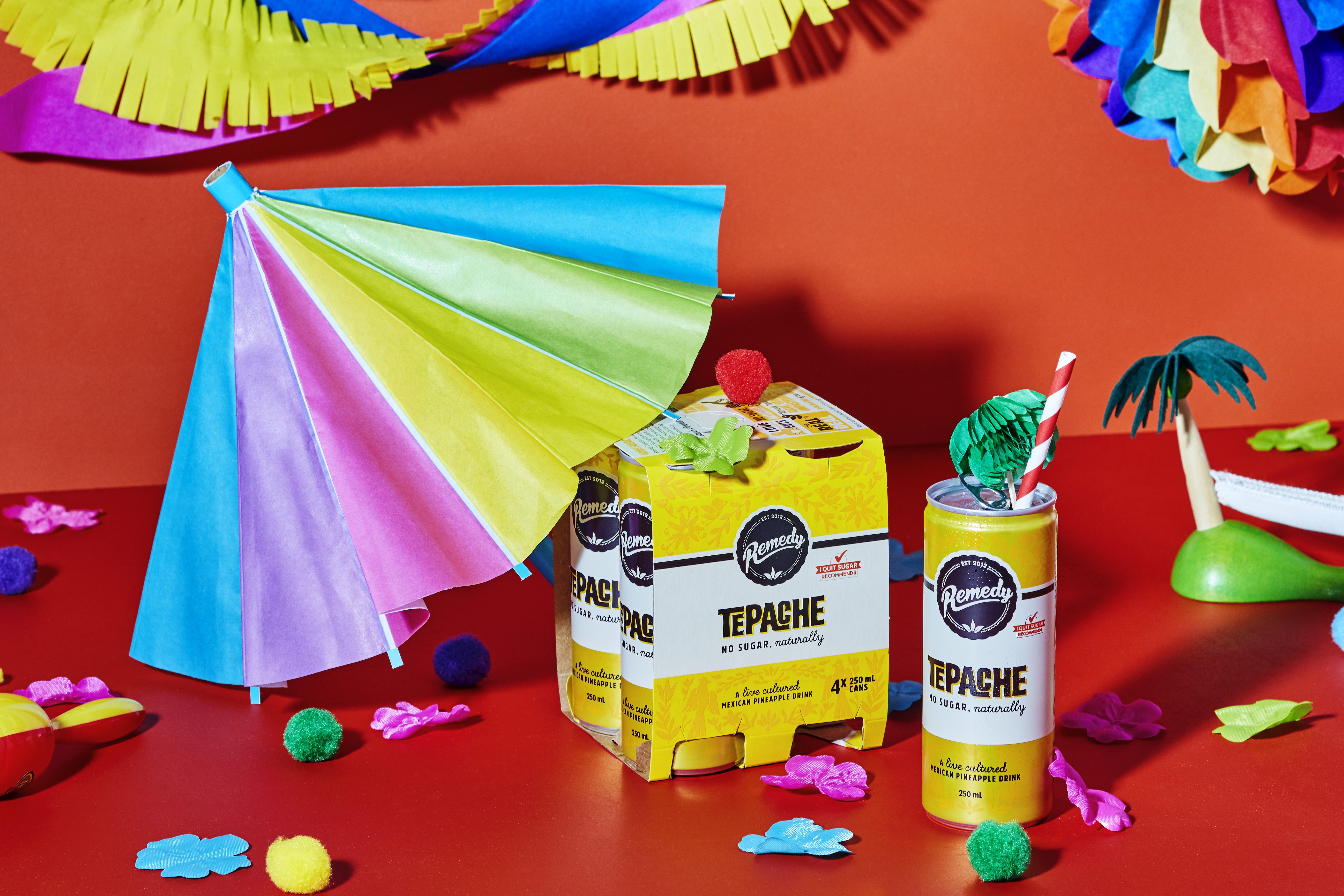 Remedy Tepache is the latest beverage from kombucha brand, Remedy.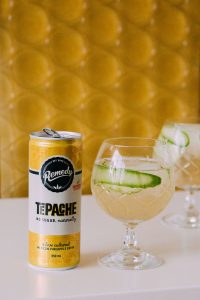 Described as "refreshingly real and radically revitalising" with no sugar naturally, Remedy Tepache (te-par-chey) is a live cultured sparkling drink rooted in old school Mexican fermenting traditions pairing tangy pineapple with spicy cinnamon.
Remedy co-founders Sarah and Emmet Condon first discovered Tepache while experimenting with live cultured, fruity ferments on their kitchen counter. They quickly became obsessed with the drink's "juicy whole fruit flavours and warm cinnamon undertones" before deciding they needed to introduce this popular Mexican beverage to Australia.
"There are so many interesting and exciting fermenting traditions from around the world that we've explored, and Mexico produces some really delicious, refreshing, fruit-based brews," Mr Condon said.
"We've taken the super tasty traditional recipe that's made in the homes and sold on the streets of Mexico and put our own Remedy spin on it. Fermenting organic pineapple juice with our live Remedy culture and cinnamon, we brew out all the sugar in the process to create a fragrantly tropical drink that's crisp and fresh with just a hint of subtle spice.
"We're always searching for new ways to get more people to make the switch from conventional sugary soft drinks. Looking to other countries for inspiration is just one way to create something new, different and tasty particularly for those people who love a bit of novelty and variety.
"We think Remedy Tepache will be a real winner with foodies who like to mix it up and try the next big thing. The crisp, fresh flavour of Tepache lends itself really well to summer BBQs and entertaining."
Benefits of Tepache
Remedy claims that its Tepache naturally contains short chain fatty acids and live cultures. And like all Remedy drinks, Tepache is said to contain no sugar, with Sarah Wilson's I Quit Sugar tick of approval.
"People around the world have been reaping the benefits of live cultured drinks for thousands of years so it's great to see a fermented Mexican pineapple soda making it to the shores of Australia for the first time," Ms Wilson said.
"We know people are telling sugar to get fruct and are moving away in droves from sugary soft drinks and fruit juices due to health concerns. If you're still after a full fruit flavour, minus the sugar, Tepache is a great alternative."
Remedy Tepache is now available in Coles (RRP $10 for a four pack of 250ml cans). In late September, it will be available to range across the rest of the market.