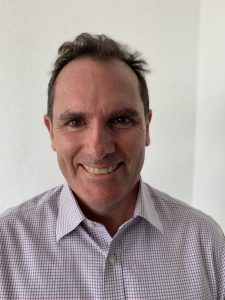 Lasting consumer behaviour changes caused by the pandemic in 2020 mean revenue management in 2021 looks different to 2019.
By Simon Elsby. 
Revenue management has become a key tool for businesses to maximise revenue growth through analytics that predict consumer behaviour at the micro market level, particularly those impacting product availability and price. But given the disruptions to shopper behaviour and supermarket retailing in 2020, likely to continue through 2021, how can revenue management be best employed?
What is revenue management?
Revenue management is about creating, capturing and retaining sustainable value for consumers, shoppers, retailers and manufacturers. Typically, its scope includes all trade facing investment across the marketing mix including brands, products, packs, channels, consumption and shopping occasions; investment required to execute such as trading terms, promotional displays, sales force; and pricing architecture.
Revenue management enables incremental volume, revenue and margin growth, range optimisation, and improved promotional planning, among other things, through the systemic application of analytics.
Horses for courses in 2020
Categories that saw high demand and significant supply constraints in 2020, such as toilet paper, baking products, and even household cleaning products, require a pricing strategy adjustment. In the vein of "don't discount turkeys at Christmas", high demand categories, particularly those that are highly price elastic, may need to shift to a permanent price strategy – and potentially take price up, or at least promote with shallower discounts – to smooth out the supply chain. Similarly, multibuy promotion mechanics require reconsideration as they drive volume but also erode margins. Single pack promotions may be more appropriate than multipack and case volume buys. This is almost a counterintuitive approach to what has become the promotional norm over many, many years, and in a retail environment where, for example, a 24 or 30-can multi-pack will reduce to almost half its shelf price at peak periods like Christmas and Easter when on promotion, the same or similar to what it was 15-20 years ago, whereas the shelf price has increased more than 25-30 per cent over the same time. Great value for shoppers on promotion, but significantly less so to the manufacturers' and retailers' profitability.
On the other hand, categories which have relied historically on more steady demand, such as high-end cosmetics – which were negatively impacted in 2020 – and which historically have low levels of elasticity on price promotion, could possibly invest in deeper price promotions and more targeted and personalised loyalty activity.
Revenue management 2021 – a return to 2019?
With the working-from-home and online shopping genies well and truly out of the bottle, ongoing travel restrictions and hotspot lockdowns, and subdued leisure and entertainment sectors, 2021 means supermarkets will continue to loom large in the lives of shoppers. It does not mean a return to what worked in 2019, even if trade promotion spend continues to grow faster than revenue for FMCG suppliers.
Pricing and promotion strategy need to take into account the increased incidence of premiumisation as consumers reward or treat themselves in the absence of being able to spend on travel and leisure. Conversely, trading down and private label may be prominent for those impacted by recession and as government subsidies are reduced. And the strategy, including range, needs to be tailored by retailer type, to acknowledge the increase in shopping not just local but 'hyperlocal' such as at IGA. Local stores are typically lower cost to serve in trading terms and promotional discounts, and ensure more focus on impulse and immediate consumption pack formats, which typically drive better SKU mix profitability.
Aligning customer experience across channels – brand, promotions, pricing – is a key challenge. According to TNS' CX+ Retail 2020 study, "only 24% of grocery shoppers think their grocery retailers make it easy to combine online and offline shopping, despite this being one of the top 3 drivers of grocery shopper satisfaction."
Manufacturers and retailers will need to re-evaluate how e-commerce is balanced with bricks and mortar in terms of both the margins/pricing by channel and the implications of manufacturers supplying bulk products direct to consumer. This will involve, among other things, measuring and tracking more closely trading terms allocations by channel and key account, price, promotional return on investment, demand and supply fluctuations, and sales force productivity. The benefits derived from more profit from fewer products on shelf, along with fewer but bigger shopping trips, means retailers will need to adapt their supply lines, range policies and customer propositions.
In 2021, pack, price and promotion strategies with accurate impact forecasting are priorities. These are effectively the pioneers guiding businesses to maximise revenue through times of continuing uncertainty.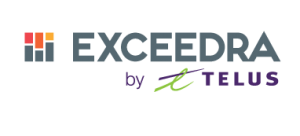 About Simon Elsby and Exceedra
Simon is Sales Director APAC at trade promotions specialists Exceedra. He has over 25 years' experience in shopper and category strategy, revenue management, organisational performance and capability building, working with global manufacturers across Asia Pacific. Contact Simon simon.elsby@exceedra.com.