As more and more consumers support locally made and owned products, the more they're seeking out information confirming local credentials, which represents an opportunity for retailers.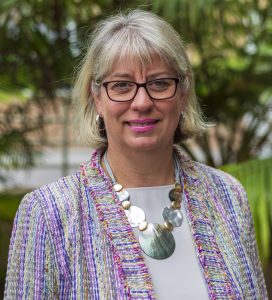 By Food South Australia CEO Catherine Sayer.
Everyone is doing their best to support their local businesses at the moment, and here in South Australia we're seeing consumers, more than ever, going out of their way to find their favourite local food and beverage products.
As this occurs, we're seeing the demand grow for more detailed information to support their buying decisions, which has recently led Food SA to develop a new program for retailers that understand consumers are expecting them to step up to this challenge.
We identified an opportunity where a growing number of consumers want to make their choice according to not only where the product is made, but also where the ownership of the company making it is based.
Most retailers in South Australia are keen to support local, but in all the information they routinely collect on the products they range, these two pieces of information aren't always clear.
A few months ago, we started on the SA Made and Owned program, talking to our members about their product ranges and gathering data at the individual product level using GTIN (Global Trade Item Number) data and ABNs to confirm the production location and ownership of the manufacturer. Our goal was to enable a retailer quickly to confirm the details and be able to introduce point of sale identification.
This was developed with the help of Drakes Supermarkets, which gave us plenty of support and key insights into how to present this information in the right way to make it simple for retailers to put to use. Drakes has now begun the rollout of its SA Made and Owned campaign in conjunction with its current advertising campaign supporting South Australian products.
I think we've been ideally positioned to identify and respond to this gap because we're an independent and industry-led organisation. One of our key roles is to act as an access point for all in the industry, including retailers, wholesalers and distributors and particularly our members.
Having easy access to reliable information makes this a simple process for retailers and helps consumers identify products on the shelf. We've now gathered data on thousands of our members' products and are committed to expanding that database and keeping it up to date.
Our aim for the SA Made and Owned database is to provide a tool to help retailers actively support the 'buy local' messages, helping manufacturers connect with retailers to grow their business and, at the end, help consumers easily find and buy the products they love – all of which means we're keeping South Australians employed and growing an industry that's critical to the state's economy.
It's great to see that continued determination to support local from consumers. We know the trend towards clearer provenance continues to grow, along with consumers' appetites for the stories behind the brands. Among the many impacts of COVID-19 has been the strengthening of the desire to connect.
For us at Food SA, COVID-19 also meant our annual program of trade shows was unable to proceed. Taking our annual Food South Australia Summit online was the only way we could deliver it. We were determined not to cancel this event at a time when our program of speakers could deliver updates and insights that could help food and beverage businesses deal with the damage and identify the opportunities that we know will emerge.
More than 450 people registered for the Summit, including from other countries. We were very pleased with the interest and the feedback has been very positive. As part of our commitment to the industry, we've now made all the Summit sessions available via our website.
If there's a lesson in any of the disruption of 2020, it would have to be a message we heard over and over from our speakers at the Summit: there will not be a return to normal;  Instead there will be a new normal.
It was encouraging to hear our keynote speaker, futurist and author Gihan Perera, emphasise the importance of having a plan – but not a perfect one. Thinking through the scenarios gives you a head start and options when change hits, and nimble responses to changing conditions will continue to mark out both the survivors and the success stories still to come.
About Catherine Sayer
Catherine has led Food South Australia since it was established in 2010, passionately guiding the development of the industry's peak body with a focus on industry growth and advocacy. She also is a member of several boards, some of which she chairs.
About Food South Australia
Food South Australia is the state's peak body for the food and beverage industry, with a mission to support and sustain the industry in the state by helping businesses of all sizes to grow their markets, capability and industry connections. Food South Australia is independent, industry led and membership based.