Praise for the efforts of the Romeo family in partnership with Metcash and the independent network – IGA and Foodland – in supporting local communities through tough industry times was a feature of the Romeo's Retail Group's recent business update and Supplier of the Year Awards event.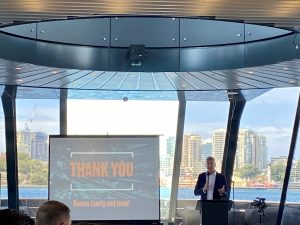 Metcash Food CEO Scott Marshall, addressing the annual Romeo's group gathering in Sydney, hailed the successful collaboration between the independent network and suppliers, especially its performance in the current environment, noting that the model has a successful and sustainable future.
He added that new shoppers had been coming into the stores and kept coming back.
Looking ahead, he cautioned that economic impacts would be felt in 2021 as government subsidies fell away, which would change the retail landscape, but Metcash would continue to raise the bar for independents and remain competitive.
Mr Marshall said Metcash had completed 48 'Diamond Store Accelerator' (DSA) supermarkets in the first half of the year, with a target of around 120 supermarkets in the back half.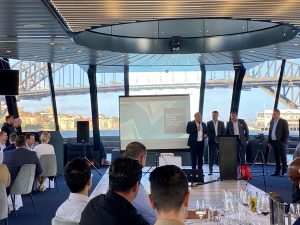 The new distribution centre in South Australia was being launched ahead of the Christmas period, he said, describing this as a massive accomplishment for Metcash and independent retailers Foodland and IGA. With a bigger range, sales were expected to increase by 20 per cent, he added.
Mr Marshall thanked the Romeo family for its business partnership.
Romeo's Retail Group National Marketing Manager Alan Jones provided an overview of the Romeo's business, noting the success of its print catalogue, its promotional efforts including cookbooks, collaboration with Adelady TV, its partnership with Foodbank, and social media engagement, among other highlights.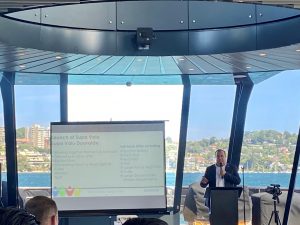 The group's Director, Joseph Romeo, said grocery trade results for the 12 months showed growth of 22.1 per cent in SA and 2.42 per cent in NSW.
In SA, he cited the launch of the Kilkenny Foodland large-format store with "a massive fresh food offer". In NSW, he added, the SUPA VALU Doonside big-box format store's launch came with a full fresh offer, taking on competitors including Coles, Woolworths and ALDI.
Mr Romeo said budgeted sales were expected to grow by 10 per cent in SA, driven by DSA, while in NSW the expected growth was 40 per cent, driven by new stores.
The group is introducing what he described as "an exciting new concept store offer" in Sydney, which would be "unlike any other supermarket in Australia", to be revealed at the opening in March.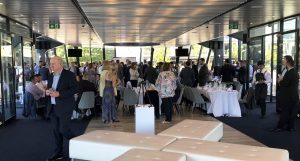 Supplier of the Year Awards

Romeo's 2020 Direct Supplier of the Year Vittoria Food & Beverage
Romeo's 2020 Dairy of Frozen Supplier of the Year Fonterra
Romeo's 2020 Fresh Food Supplier of the Year Baiada Poultry
Romeo's 2020 Non-Foods Supplier of the Year Johnson & Johnson
Romeo's 2020 Foods Supplier of the Year Nestlé
Romeo's 2020 Antonio & Elisabeth Romeo Recognition Award TBA.