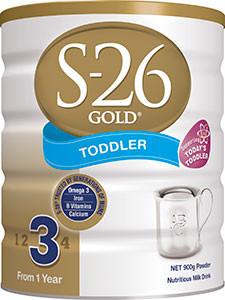 Aspen Nutritionals Australia has brought production of its S-26 Gold Core baby formula range back to Australia and New Zealand as part of an all-Australasia manufactured range.
S-26 Gold Newborn and S-26 Gold Progress are now being made in New Zealand, while S-26 Gold Toddler and S-26 Gold Junior are made in Australia, as Aspen works to build on its "commitment to providing quality, efficiency and value for customers, highlighting that local really is better", says Aspen Nutritionals Australia's Patricia Demopoulos.
"By locally manufacturing the S-26 Gold core range, we're committed to giving Australian mums the reassurance that the product they know and love comes from a source they trust," she said.
"As many manufacturers across a variety of industries take production overseas, Aspen is bringing the core S-26 Gold brand back to Australia and New Zealand in an effort to build on brand trust."
Extensive investment is earmarked for S-26 Gold Toddler and S-26 Gold Junior products, supported by a new campaign across TV, digital, print, point of sale and social media.