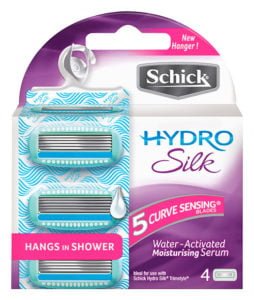 Schick has launched Hydro Silk Shower Hang Refills with the aim of making dull blades easier to replace.
The shower hang refills come in waterproof packaging with perforated films and can be hooked over shower hangers.
The refills are sold in packs of four and are available in the Sensitive Care range. Both are priced at $19.25.