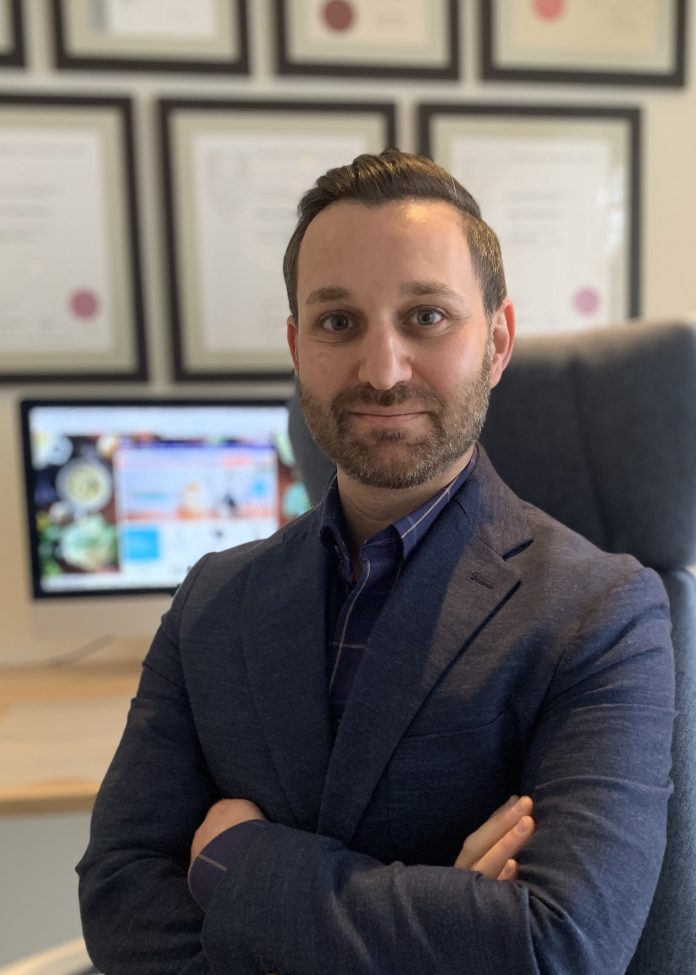 We have great talent in Australia and inspiration is all around us, says ALDI Stores Group Buying Director Simon Padovani-Ginies. From family, leaders, colleagues, teams, business partners and the competition, Simon finds inspiration from the great people around him. He spoke to Retail World.
Where did your career in FMCG begin?
I cut my teeth in FMCG with Nestlé Purina Pet Care. My role was National Account Executive on the Woolworths account. It was a great role.
I cannot speak for the culture today, however, at the time Nestlé Purina felt like a tight family. We even brought our dogs to work.
I learnt a lot at Nestlé, about planograms, category management, trade spend, promotional planning, new product development, and how intimidating it was to meet with a large retailer as a supplier.
I had some great mentors though, and they definitely helped me grow.
Take us through the journey that has led you to your current role.
After a couple of years at Nestlé I began looking for my next opportunity and after considering all options, I left to pursue a more senior role in the poultry industry.
I joined Steggles where I was able to progress through various roles and found myself responsible for all retail trade outside of the major two. It was with Steggles that I first had contact with ALDI. My journey with Steggles ended shortly after the business was sold to Baiada.
I decided to take on a new venture as the general manager of a small business. As general manager I was across everything, from business development, operations, warehousing, logistics, finance, you name it. It was a great learning opportunity and it taught me a lot. Most beneficial of all, it allowed me to forge a very strong partnership with ALDI. I was very impressed with how ALDI conducted itself as a professional, honest, and simple business to deal with.
After a few years, I reached out to ALDI to see if there were any opportunities for me to join the team. It was not long before I found myself buying poultry, fish, and seafood for this growing retailer.
After settling into the role, I was encouraged to take on the Joe Berry Australian Retail Industry Executive Award. Luckily for me, I did quite well in the competition and shortly afterward, a group buying director role became available and I was offered a promotion. It was a great day and I have been enjoying the group buying director role ever since.
What has inspired you to be where you are today?
Growing up in a working-class family I knew I wanted to be successful, but I wasn't completely sure what this meant. So, I worked hard and always remained open to opportunities.
Today I get my inspiration from the great people around me. My family, my leaders, my colleagues, my team, my business partners, and our competition.
We have great talent in Australia and inspiration is all around us.
Is there any advice that has stuck with you as your career progresses?  
Work hard, stay humble and be patient.
What have been some of the major challenges along the way?  
I have found that my most rewarding experiences were the result of perseverance through my most challenging times. Change is challenging. I have changed employers, the leaders I report to, and my responsibilities just to name a few.
I think we are all experiencing a significant challenging dealing with Covid-19. The situation is evolving daily and is completely unpredictable. I feel for everyone suffering from illness, financial or social hardship. I truly believe that we will grow stronger and more united from this experience.
What are some of your greatest career highlights/achievements so far?
It would be remiss of me not to say that winning the Joe Berry Award was the greatest career highlight of my life so far. However, to be fair, it would definitely have to be right up there. The Joe Berry Award process was intense. It is very competitive, and it certainly pushes you. Hearing my name called out on the night of the presentations, with my wife and all of my closest colleagues around me was an experience I will never forget.
My greatest satisfactions now come from leading such a talented and successful team and supporting them to achieve their goals and aspirations.
Where do you see yourself in 10 years?
In 10 years, I hope to be in a role where I am being challenged, surrounded by great people, doing great work.
What advice would you give to others establishing a career in the FMCG sector?
FMCG is super interesting, dynamic, and rewarding. My advice is to be disciplined and deliberate. Doing too much will result in a lot of average work. Excellent work takes focus. Seek out opportunities that will make a sizeable difference. Pursue these opportunities over and above your daily tasks. Make them your personal projects. By doing this you will learn new things, influence beyond expectation and your contribution will be noticed.
Simon heads up ALDI's marketing, communications, corporate responsibility, eCommerce and private label brand strategy.