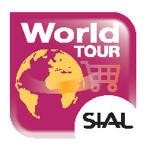 Bodie'z Protein Water Australia has been awarded country winner for 2016 by World Tour SIAL Paris international jury.
Judges from 28 countries gathered in Paris in April to assess 84 product finalists representing different consumer trends from their respective markets.
Bodie'z Protein Water represents the ongoing health trend and, more specifically, the functional benefits of this Australian beverage, which is the high protein content.
Consumers around the world are well versed in and conscious of their health, wellbeing and consumption. While Australian consumers demand high quality, authenticity and wholesome food, they are also searching for products that offer a healthy alternative or functional benefits to aid in a healthier lifestyle. This is seeing the growth of gluten-free options, low or sugar free, low or salt free, and so forth.
In the beverage category, we have seen the growth of healthy options such as coconut water (as we have seen, coconut oil and water have been very fashionable across multiple food and beverage categories for their versatility), while some segments have seen the introduction of a sugar-free option such as flavoured still or sparkling water, iced teas, and even in energy drinks.
Protein drinks are typically dairy and heavy on the stomach.
Founder of Bodie'z Protein Water, Bodie Lazar, wanted to create a high-protein beverage that was refreshing and easy to consume. The Bodie'z product range was originally launched in April 2015 to the fitness and sports market, but following endorsement from nutritionists as a breakthrough for post-operative patients on liquid diets, and also for aged care, means the range has also expanded into the healthcare market.
Bodie'z Protein Water is the new innovative 'super beverage' in the protein drinks category. The 500ml ready-to-drink beverage offers the following formulations:
Orange flavour with 20g of whey protein isolate (WPI) and guarana for an energy boost pre-workout.
Two flavours with 30g of WPI for post-workout recovery in berry or kiwi.
Bodie'z Protein Water range is packed with a scientifically tailored vitamin and electrolyte mix. It contains less that 1g of sugar, fat and carbohydrates, and has no preservatives, artificial colours, flavours or sweeteners.
Bodie'z Protein Water offers convenience, great flavours and value for money, and delivers four-in-one requirements of measured protein, electrolyte, amino acids and vitamins for those maintaining an active lifestyle.
World Tour by SIAL country winners are now contenders for the global final, which will be announced at SIAL Paris in October.
[vc_gallery type="image_grid" images="6268,6267,6266″]