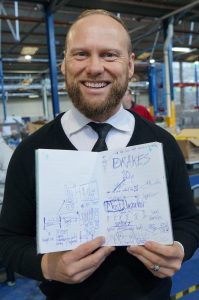 Pivoting has been at the forefront of all businesses during the pandemic, but it's now time to start reviewing customer service standards again.
By Drakes Director John-Paul Drake. 
During this pandemic, the one word we've heard the most in business is 'pivot.' It's a frustrating concept to me, that as businesses we are expected to change our entire business model on a whim, while still trying to embrace who we are at the core. Clothing retailers jumped on the e-commerce bandwagon and customers were forced to buy without trying items on. Restaurants used third-party delivery services and we no longer had a team member to recommend which dish to try.
Don't get me wrong, pivoting was an essential part of the initial pandemic onslaught – retailers had to find a new space to play in when their customers could no longer visit them in store. Proper human interaction fell by the wayside as we were encouraged to do everything from a distance – shop online, talk via Zoom, message virtually, talk from behind a Perspex partition. Friendly customer service was no longer expected – instead, customers demanded that retailers kept their customers safe. But now that things have settled into a new normal, is it time to start reviewing customer service standards? Remember those times (it was only two years ago!) where the little things could be the difference between a customer spending their money with you or a competitor?
You've all heard of the ripple effect – the theory where a single action or event can create a gradually spreading influence or series of consequences.

A pebble dropping in water creates a disturbance in the waters' surface, sending it further and further out until it displaces the entire surface. Once those ripples start, they're almost impossible to stop.
Why is this relevant to you? Well, think of the pebble as an action. That action, however inconsequential it may seem to you at the time, can create bigger and better outcomes. Steve Jobs, for example, originally just wanted to make a really cool phone that fit in your hand. What he didn't realise was that it would be the catalyst for the handheld mobile supercomputers that dictate our lives today, and he held the belief in himself and his team that they could create a cool phone.
In retailing terms, think about what small actions you and your team can make that may have a larger ripple effect for your customers. Here's some I came up with:
Bring the right attitude – a "get on with it" attitude, even when faced with unplanned hurdles like snap lockdowns will take you far. Your team and your customers need you to stay positive, and they'll remember this sense of encouragement and community more than the Perspex shields and someone standing at the door to enforce QR check-ins.
Listen without prejudice – how many times have you been on the receiving end of a complaint from a customer, only to get immediately on the defensive? Do you actually try to understand the intention behind the critique? Remember, the majority of your customers are telling you about their issue because they want to see you succeed. Listen to their criticisms with an open and objective mind; better yet, turn a complaint into a compliment.
Smile – it doesn't cost you anything, but it can turn someone's day around in a split second. And don't blame mask-wearing for the lack of smiles. The most genuine of smiles reaches the eyes.
These decisions take little effort on your behalf but can cause bigger and better actions. It's time to stop thinking about the quick wins and start looking at the details again.
Do the small things right to make a big difference.
What are your small things? Let me know:
LinkedIn: @johnpauldrake
Facebook: @JPDrakeAU
Website: jpdrake.com.au
YouTube: jp drake
Instagram: @shake.and.drake
Podcast: /DucksDontGetColdFeet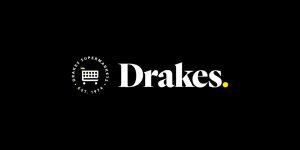 About John-Paul Drake
John-Paul Drake has retail in his blood. Starting out as the trolley boy and shelf stacker 30 years ago in the family business, his passion for retail is solidified as the Director of Drakes. A staunch believer in supporting local, he isn't afraid to call it like he sees it.