Loyalty program members have made it clear that they want brands and companies to think outside the box when it comes to the rewards on offer.
This information comes from the 8th annual Australian customer loyalty and loyalty program research study, 'For Love or Money' 2020.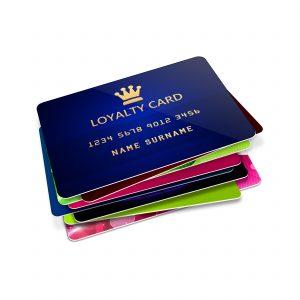 The study commissioned by The Point of Loyalty, researched eight ways for programs to improve their member's lives, with informative and insightful results.
This includes:
Rewards for recycling – such as donating pre-loved clothes for repurposing/furniture for re-use or recycling.
Earning rewards for healthy behaviours – e.g. points for achieving a minimum number of steps in a week.
Earning cashback rewards – redirected to their superannuation fund to help them save more for their retirement.
Rewards to reduce the cost of everyday living expenses – such as phone, energy, or insurance bills.
Earning cryptocurrency (e.g. bitcoin) as a reward.
"With the Australian loyalty program landscape maturing, it's time for programs to focus on finding different and distinctive ways to improve the lives of their members," explains Report author and CEO of The Point of Loyalty, Adam Posner.
"While members in general want rewards to reduce their cost of living, they are also keen to participate in programs with rewards linked to a greater purpose, such as recycling and healthy behaviours."
When it comes to age brackets, those classified as Gen Z were the ones to identify rewards for recycling, healthy behaviours and rewards to boost their superannuation savings, to be more appealing than Gen X, Gen Y and Baby Boomers.
Additionally, in a first, the research reveals that two-thirds of Australians believe that loyalty programs enhance their overall desire to purse a relationship and experience with the brand.
The 2019 ranking of Australian loyalty programs most mentioned unprompted by members, as 'doing a very good job' is:
flybuys
Woolworths Rewards
Qantas Frequent Flyer
Virgin Velocity
MyDanMurphy's
Priceline Sisterclub
The following are all ranked at number 7 as they are new to ranking: CommBank Rewards, MYER one, Nando's PERi Perks and Supercheap Auto Club Plus.
To view the full report, head to thepointofloyalty.com.au