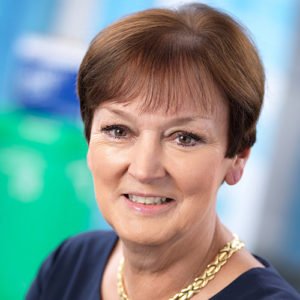 Staying one step ahead of shoppers' changing needs is more challenging than ever for retailers and manufacturers, according to IGD CEO Joanne Denney-Finch.
"This is a revolution in what products are sold, how they are sold and made, how shoppers choose and what society expects from a business," she said at the Food and Grocery Australia 2017 conference in Brisbane, organised by the Australian Food & Grocery Council.
"It's driven by technology, social and cultural change and the economy, all marching together. Shoppers and technology are moving so rapidly, many companies struggle to be only one step behind – never mind one step ahead."
She said, however, that the rapid pace of change also signalled huge opportunities for industry.
"In future, shoppers will have a huge choice in what, where and how we buy our food," Ms Denney-Finch said. "We'll be more spontaneous, but also better planned. We'll be experimental, eager for new products and experiences. But we'll also have perennial favourites that we constantly rebuy, and we'll buy many of these staples on subscription. We'll be more health conscious and we'll also be armed with endless information about the companies we buy from.
"From a retailer perspective, the action centres on three big battles: food to go versus cook at home, online versus physical shopping, and big versus small stores. In Australia, we can see that the market is reshaping, with the three 'As' – ALDI, Amazon and Alibaba – global forces to be reckoned with.
"Across the world, big stores will still be important, but they'll look very different. They'll be more inspirational and less clinical, featuring more fresh food and new products, with more ways to taste, learn and discover. Generally, retailers will be working extra hard to differentiate. They'll make a big thing of their values and personality and they'll use the data they can access to be better tailored to their localities. They'll also compete fiercely over health, and they'll want to feel proud of the standards at every point of the chain.
"The future will be radically different and shoppers will be in their element, with great choice, convenience and value. Retailers and manufacturers will be severely tested, but the best will really thrive. Right across the world, retailers know this is a time to be bold, and therefore manufacturers and suppliers need to be bold, too."