The last quarter felt like we've been jumping between normality and lockdowns at an increasing rate. For retailers, being digitally prepared is turning into a key competitive advantage when rules are changing at a fast pace, and processes and applications need to follow suit.
By Confluent Vice-President APAC Damien Wong.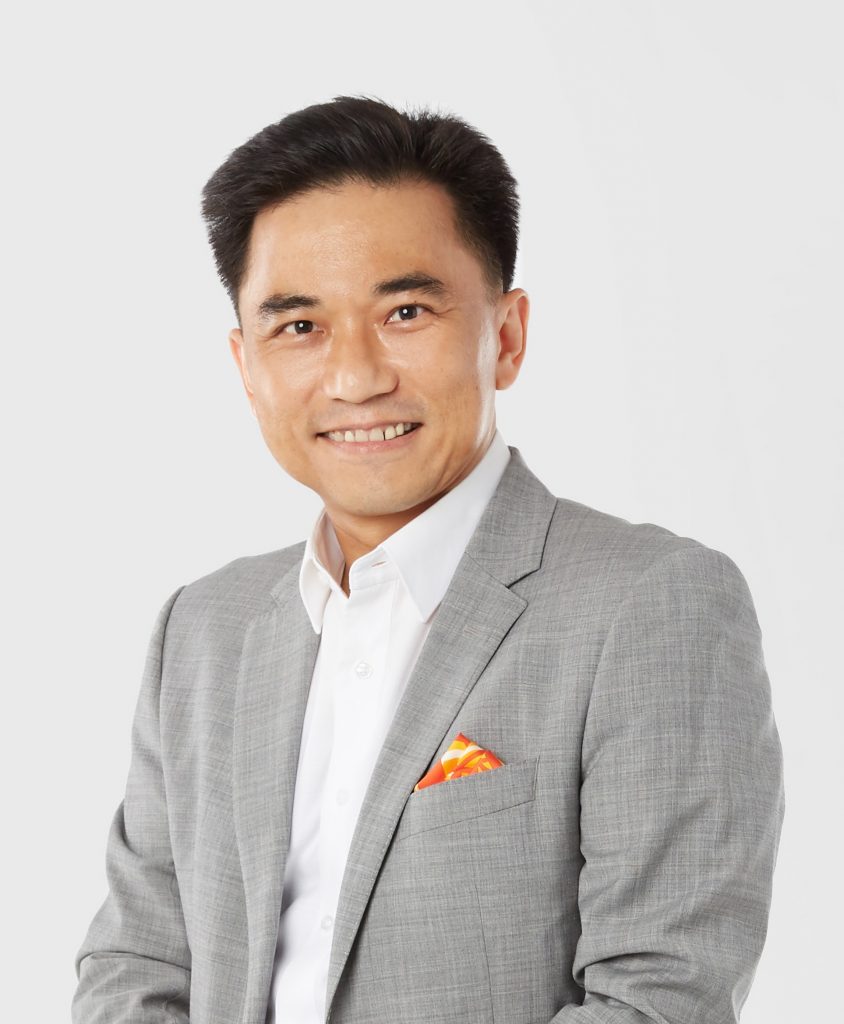 Some retailers are offering a truly seamless experience across all digital and physical touchpoints. For a lot of other retailers, it feels more like band-aid solutions that don't really integrate well with their existing systems.
It is essential that retailers seek to achieve the former if they want to maintain or achieve leadership in retail today. This requires reassessment and strategic thinking, plus technical decision-making to build the infrastructure that will truly bring flawless and seamless customer experience, and impact to the bottom line.
Digital vs brick and mortar: it's not one or the other
Despite a boom in e-commerce, Australians remain enthusiastic about shopping in store. The record recovery in retail after the first wave of the pandemic proved it. The same goes for players in the services industry such as banks, where maintaining a physical presence is essential for specific scenarios.
A global survey by Nuance Communications shows that consumers are increasingly confident and comfortable with digital channels, but more than a third of Australians (35%) still prioritise face-to-face when interacting with brands, more than the global average (28%). What this tells us is the need for retailers to look at how their physical and digital assets can complement each other.
For established and traditional retail players, this means developing the best possible online experience. One that matches digital native retailers' most innovative services and defines how it integrates smoothly with their existing physical presence, not just from a brand but also from a technical and IT infrastructure perspective.
For digital native retailers, this means maintaining their competitive edge online, but also considering how they can bring their culture of innovation and brand into the physical world. In China, Alibaba is implementing that vision with their "Store X" hypermarket chain, injecting innovation at each stage of the shopping journey.
Cloud is the car, data is the engine
The cloud is the car, and the data is the engine, and even the most beautiful or expensive cars are useless if their engines fail. There's more than a few technical considerations to create a truly innovative retail business in 2021. Retailers have responded to the pandemic with new multi-channel services – for example, curbside pick-up, contactless returns, and AI-powered personalised experiences. However, it often feels like these services can be optimised, with customers still facing regular hurdles, like products being out of stock and encountering shipment delays. More often than not, this is because retailers still rely on traditional data architectures that are not geared for real-time, omnichannel commerce.
In order to unlock this potential, retailers have to prioritise unifying data scattered across point-of-sale, e-commerce, ERP, and other systems, and get this data to flow in real-time between these different systems. Only then can they have a complete and real-time unified view of customers.
With data in motion, any event (product browsing, purchase, churn, engagement with marketing initiatives) happening in-store or online is updated instantly across all systems. This allows retailers to act on this data and derive insights instantly to personalise customer engagements, and optimise their experience.
Unfortunately, this data unification is sometimes incomplete, and some data may be stuck in siloes or legacy databases, creating the hurdles we mentioned. Some solutions have been designed specifically to address these issues, including platforms such as Apache Kafka that facilitate handling real-time data feeds and interconnecting different databases and systems.
The power of data in motion
Once cloud and data systems are up-to-scratch, how can this translate into a competitive edge? This is not exhaustive, but three major aspects that have a concrete impact on retailers' bottom lines can be greatly optimised: the customer experience, inventory and supply chain management, and fraud detection.
Looking at the customer experience, the idea is to make customer engagement and nurturing more instantaneous, using both historical data and real-time signals. Each customer visit or interaction with one of the brand's platforms (website, app, social media) is a unique event and opportunity to engage. AO.com in the UK is an example of a brand that uses real-time data to enable hyper-personalisation, offering immediate discounts to a consumer that would linger on a specific product for example.
Real time inventory and supply chain management can also generate a lot of value for retailers, starting with removing the risk for unhappy customers when a product they have ordered ends up being unavailable because stocks were not updated in real-time across all systems. It also allows for automating or quickly adjusting a replenishment strategy and broader supply chain based on sudden fluctuations in demand and stocks, including dynamic price changes. This is especially useful to better manage peak seasons as well.
Finally, with the ability to monitor data streams in real-time, retailers can quickly identify any suspicious activity and automate the response to potential fraud. Online identity theft and the corresponding conduct of fraudulent transactions with stolen identities is a major issue many retailers face. Retailers who are unable to detect and prevent such fraud are often subject to significant losses as they have to absorb the costs associated, for example in the cases of refund fraud or account takeover fraud. Being able to act in real-time gives retailers a strategic advantage considering the reputational and financial damage successful fraudsters can inflict.
Staying ahead of the retail curve is no mean feat. In 2021, customers don't just value a smooth experience, but will be loyal to brands that bring them extra value. This can't be achieved without personalised and real-time engagements that will create a unique experience, which requires technical resources. We are at a pivotal moment in retail history, and brands that manage to stand out today, are poised to buy their ticket to longer-term prosperity.
About Damien Wong
Damien Wong is Vice President and General Manager for APAC at Confluent, who is responsible for driving the overall development and growth of Confluent's business across the Asia-Pacific and Japan region.
About Confluent
Confluent is pioneering a fundamentally new category of data infrastructure centered around data in motion. Its cloud-native offering is designed to be the intelligent connective tissue enabling real-time data, from multiple sources, to constantly stream across the organisation. With Confluent, customers can meet the new business imperative of delivering rich, digital customer experiences and real-time business operations. Confluent's mission is to set data in motion so any organisation can innovate and win in a digital-first world.