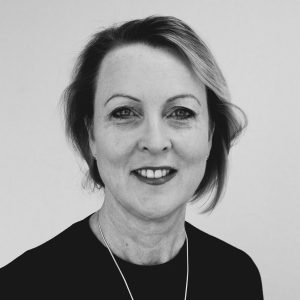 Planning for success is such a simple concept, in principal. However, the current Covid environment has challenged us as never before.
By Poplever Director Debbie Schubert. 
We are now working in our Covid safe bubbles, with flexible hours. We meet virtually and connect in Zoom slots.
Look to support local manufacturers who have the innovation and design capability to accelerate your production rather than paying inflated international prices for your machinery.
Read More
This has generated huge changes in the shopper activation dynamics.
Plans created last year lose relevancy, with seasonal events moving, or disappearing.
Traditional seasonal events like footy finals have either been moved or cancelled. There have been major changes such as the dynamic growth in online shopping. Consumers are using online to reduce time in store. We are seeing the emergence of digital catalogues, replacing the traditional printed catalogue. This has put pressure on relationships and on traditional communication channels.
Shoppers are staying local. Independent stores are seeing experiencing growth as shoppers swap going to the big mall, favouring smaller groups of shops closer to home. Convenience stores are now selling 'stay at home essentials,' stocking larger pack sizes of basic groceries.
In shopper activation, we are being tasked to engage in a more agile manner across our businesses. Success comes from having cross functional working partnerships both internally and externally. Being able to pick up a phone and having an agile conversation when things change is critical to drive the growth platforms.
A challenge in these times is how to hold engaging top to top meetings with customers.  How to keep them engaged whilst we discuss growth agendas important to our businesses. In a Zoom/Team environment, by the time the category numbers have been presented, the time can be up.
The world of virtual reality comes into its own as a planning tool. By creating a virtual store, you can bring to life proposed new products, dropping them into layouts or in off-location positions around the store. It is then easy to add activation to stimulate visual robust discussion. Most people don't know what they want, but they know a good idea when they see it.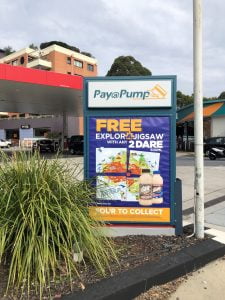 Done well, the virtual store can run through the top six – 10 major new products and provide a range of in-store activations in three-four minutes. This unlocks the back end of the meeting to selling in the year's plans, aligning customer fit, any builds or locking in timing.
Giving a retailer choice is also critical in these planning meetings. The days of one size fits all are gone. We are finding that retailers want to be unique and be a shopper destination based on their offering. We are seeing growth in gift with purchase activations in convenience and in independent stores.
This translates into rewarding customers with meaningful items like puzzles, socks, or balls when you buy two or more items in a single transaction without having to go online and redeem. To be successful they need to be quality, not landfill, and have a desirability factor.
As a sales driver, we are seeing greater sales growth in gift with purchase over traditional consumer promotions. The reason is instant gratification. From a sales perspective they drive multibuys and increase basket size. During Covid, they are resonating with the independent shoppers. A recent example of this was the Dare Jigsaw Puzzle promotion in June created by Poplever. The timing was perfect with shoppers coming out of lockdown but still house bound. The promotion offered a unique Australian collectable jigsaw puzzle with four puzzles to collect. This promotion was only available in the convenience channel. It became a destination driver from the moment it hit stores and sold out in two weeks.
To do this well, you need to be engaging with a retailer six – 10 months out. This needs to be part of the formal planning process.
Retailers were thrilled at the quality, the value it offered their customers and its educational value, and how it drove real sales growth for them and the Dare brand.
Key learnings
We need to be agile in our relationships.
Strong communication and pre -planning create an environment for success.
Consider using technology to bring to life the virtual environments for planning meetings.
Huge growth potential in independents and convenience channel with the move away from malls.
If you would like to discuss how to use virtual reality or how gift with purchase can drive sales for your business, please contact Deb Schubert at Poplever.
About Debbie Schubert
Debbie is the director and founder of Poplever shopper marketing agency, established in 2016. She is a shopper marketing and retail strategy expert working both on client side as well as agency in FMCG shopper marketing and sales. She worked with large multinationals and start-ups including Snack Brands Australia, Lion Dairy, PepsiCo, Nestlé, SC Johnson, and RB. She has an intricate knowledge of the Australian FMCG retail landscape. She was chair of POPAI (Shop!) for four years.