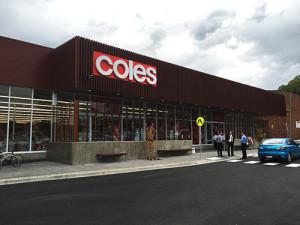 Frasers Property Australia has sold a brand new Coles supermarket at Berwick in outer Melbourne to a private investor for $23.4 million.
The sale wraps up a project that involved collaboration between Frasers Property, Coles and the City of Casey to provide an economic boost to the Berwick town centre precinct.
The March 18 sale came just a week after the supermarket opened. Coles has committed to a 20-year lease over the property.
Frasers Property Australia General Manager of Retail Peri Macdonald says the development has been well received and the supermarket is already trading strongly.
"We've worked closely with Coles and the City of Casey to create a brand new supermarket for the residents of Berwick and surrounding suburbs, delivering a high-quality and convenient offer to serve the community's day-to-day grocery needs," he said.
"The project provides a much-needed economic boost to the southern Berwick town centre precinct. Over 80 jobs were created during construction."
The project involved the development of a full-line, freestanding 3,200sqm Coles supermarket as well as the upgrade and expansion of the adjoining carpark.