Today's Australian consumers shop how they want and when they want. For the most part, the influence of digital technologies is driving this trend, with the proportion of Australians shopping online rising from 71 per cent in 2012 to 87 per cent in 2014.
Modern consumers don't want to abandon bricks and mortar stores, but they certainly want to augment this experience with the virtual.
Most retailers are now on a journey to serve the omni-channel consumer, but recent research from Telstra shows that supply chains are yet to catch up. Consumers now want services such as guaranteed same-day delivery and the ability to alter a product online and have their delivery tracked on their mobile device – and they're prepared to pay a premium to get these services, but most retailers aren't offering them.
Telstra's research also shows that consumers are prepared to collaborate in the supply chain if they're offered a benefit. They're prepared to pay in advance, provide design suggestions, and accept variable or delayed delivery, but, again, retailers aren't offering these services and incentives in the majority of cases.
Consumers want to be collaborators in the supply chain in the same way retailers, manufacturers and transport companies have been collaborating since the advent of supply chain management practices in the late 1980s.
Telstra calls this new phenomenon the 'personal supply chain' and some Australian businesses are already embracing it to transform the retail experience.
Jodie Fox, co-founder of Shoes of Prey, an omni-channel shoe retailer with a business model focused on an online customisation tool, summed up the concept:
"I was solving a problem of my own – I'd always liked shoes, but I never loved them because I couldn't find exactly what I was looking for," she said. "Either it wasn't quite the right colour, there was an embellishment I didn't like, not quite the right heel height…
"But when I was travelling, in the same way that you find someone who'll make a custom suit for you, I found someone with whom I could commission shoe designs. My shoe collection became really exciting, and my girlfriends asked me where I was getting my footwear.
"This was the genesis of the idea that became Shoes of Prey."
With Australian online sales set to grow from $16 billion in 2012 to an estimated $26.9 billion in 2016, according to Frost & Sullivan, the need for retailers to address the gap between consumer expectation and need is crucial to their survival.
The good news for retailers, however, is that making the necessary changes is easy because the technology is already in place to support those retailers who want to meet the needs of their consumers.
What's more, consumers are even willing to reward companies that meet their needs – by paying in advance, supplying designs and picking up goods themselves.
While the personal supply chain of the future may involve disruptive technology like drones, Google Glass, and two-sided marketplaces such as Uber, the most important thing for retailers to acknowledge when it comes to the personal supply chain is that consumers see brands and retailers, not channels. If something goes wrong in the supply chain, retailers are forced to bear the brunt.
The following tips serve as key considerations for retailers seeking to harness the insights of the personal supply chain:
Ensure you're communicating on a platform that is accessible to your customers, eg, consider the availability of apps across all platforms.

Make sure customers can see available stock levels, as this is an increasing expectation among omni-channel shoppers.

Build trust and manage relationships with your customers to foster competitive advantage using social media.

While technology is certainly reducing the friction throughout the buying process, it's also dramatically raising consumer expectations, with many shoppers having moved on from value-driven expectation to seek experiences that meet their specific needs. Now, perhaps more than ever, there is an onus on retailers to curate the right experiences using technology.
Download the full report at www.telstraglobal.com/thepersonalsupplychain.
Gareth Jude
Retail Industry Executive, Industry Development Team
Gareth was born in the UK and educated in the UK, the US and Australia. His first job was in a retail store (while still at school). He has spent the past 20 years in a variety of senior sales, marketing and general management roles, including two years as CEO of an Australian sporting goods retailer and seven years in the Dick Smith Electronics division of Woolworths, responsible for group-wide merchandise management,
marketing and store planning. Gareth has also spent a number of years consulting to retailers and teaching retail at Sydney, Macquarie and Shanghai Jiao Tong Universities. He has won citations for teaching excellence at Sydney University. In 2011, Gareth was appointed Retail Industry Executive in Telstra's Industry Development Team. He holds a master's degree in management from the University of Technology, Sydney.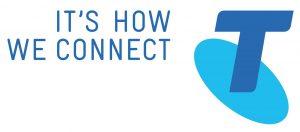 About Telstra
Telstra is the leading telecommunications and information services company in Australia. We provide end-to-end solutions including managed network services, global connectivity, cloud, voice, co-location, conferencing and satellite solutions. We have licences in Asia, Europe and the US and offer access to more than 2,000 points of presence in 230 countries and territories across the globe. Our extended reach means we can offer customers smarter technology solutions to support sustainable business growth.