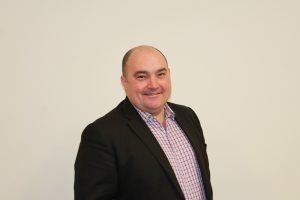 As customer shopping behaviours continue to evolve, so does our desire to know where our produce is sourced, how our food is packed, delivered to and stored at supermarkets, as well as how livestock is fed and raised.
By Foodland Supermarkets CEO Franklin dos Santos. 
Not only do we want to know if our bread has been kneaded by a baker close by, or that our meat has come from a farm only moments away with land to roam and grass to feed on, but we also want to know that our food is packed and packaged in a way that is kind to the environment.
At Foodland, our community is as important to us as our environment. We want to live, work and play in a place that is preserved for future generations.
With this front of mind, we examine our Foodland values every day.
We won't stop once we've achieved what we perceive as greatness. In time there will be market shifts that will see us question how we can further improve our operations to ensure the best shopping experience is maintained and food provenance remains viable and strong.
As we navigate a climate of Covid-19, we praise our dedicated frontline staff across our 95 stores, thank our loyal customers and acknowledge the tireless efforts of our suppliers and distributors.
What we give back is our commitment to tackling climate change, food waste, recycling, sustainable sourcing, renewable energy, building communities and health and wellness.
We are the first independent supermarket in Australia to develop and action a sustainability strategy. Every decision that we make moving forward will be through the lens of sustainability.
Over the last six months we have delivered some significant and critical changes across the Foodland brand that will see this strategy come into fruition.
In May this year, all Foodland brand bread tags switched from plastic to 100% recyclable cardboard. A small change, but to deliver a truly circular economy, one needs to start small and expand from there.
As of 1 July, Foodland is no longer carrying Foodland branded caged eggs. A decision driven by not only our own desire but also the desire of our customers. As these caged eggs are phased out of our stores, there is a great opportunity for local suppliers to also evolve and meet the increasing demand for this everyday essential item.
We recognise that the smallest things can have the biggest impact.  We believe these small steps are essential for us as we move into a more sustainable future.
Another recent addition to our stores are smart battery collection units. These smart battery recycling units come with electronics, GPS tracking, fill level sensors and heat detection and are designed to safely collect and store mixed household batteries and mobile phones. This new initiative will minimise such items going into landfill.
Our community-led mindset means that our neighbours, whether they are customers or contributors to our network, are front of mind. Our growth strategy continues to deliver more jobs to South Australians, more opportunities for South Australian brands to have presence on our shelves, more support and opportunities for our local farmers and more pay-it-forward donations from the Foodland network to those who need it most.
Sustainability is just the beginning. There's so much to look forward to at Foodland and it's all for the greater good of our state and everyone around us.