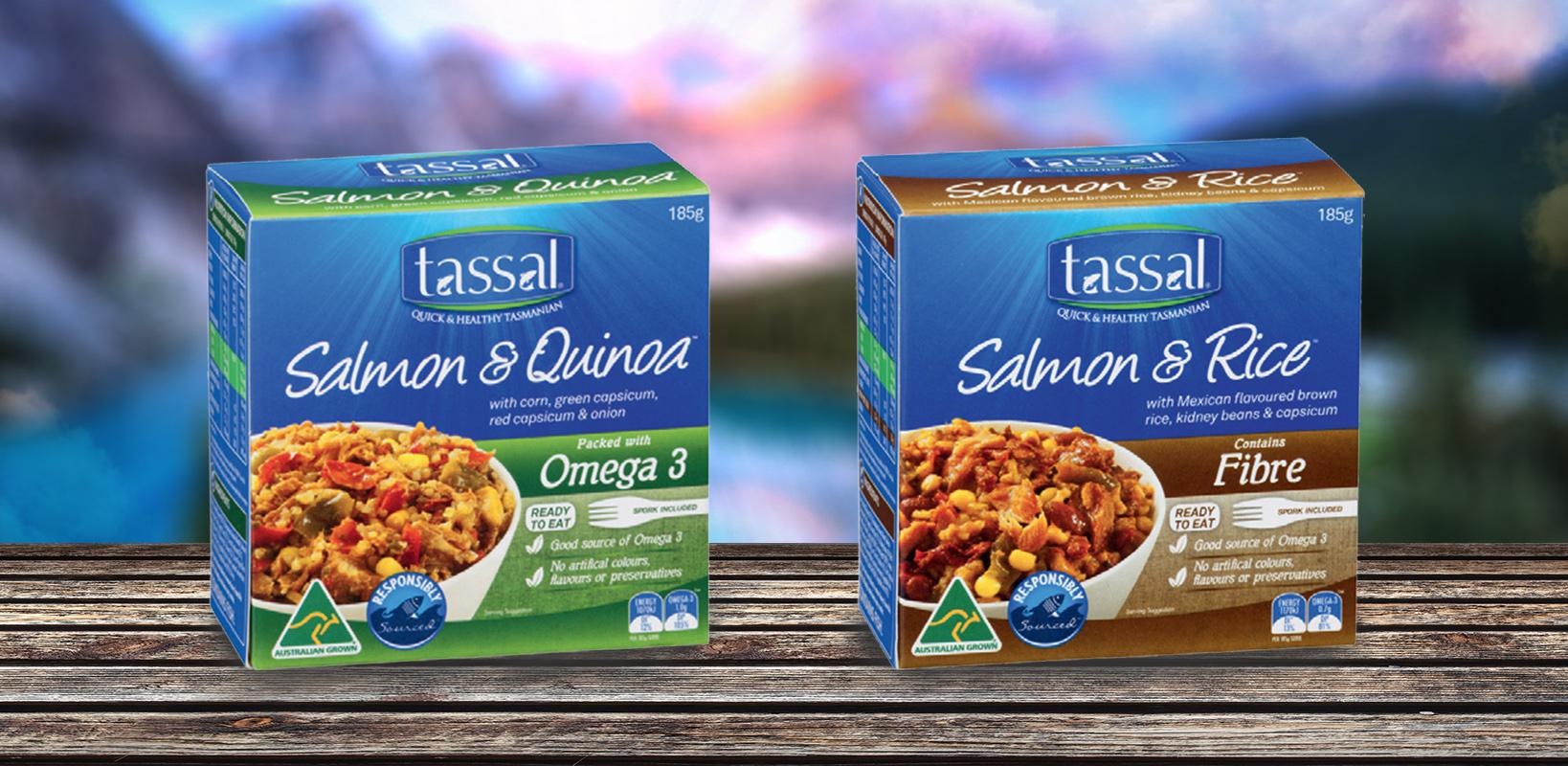 Recent consumer research commissioned by Tassal shows that only 50 per cent of Australians prepare and eat salmonat home. To raise this figure, the brand has launched Salmon Rashers – a solution for breakfast that's quick, convenient and ready in minutes.
"Our research shows that Australians are passionate about salmon, with one in two people wanting to consume more salmon than they currently do, but they lack confidence when it comes to cooking at home," Tassal Senior Brand Manager George Dimkin said.
"We wanted to give consumers the confidence to enjoy salmon for breakfast and our new Tassal Salmon Rashers are the perfect solution."
Tassal Salmon Rashers (RRP $9.99, 200g) are smoked in beechwood chips for a delicious flavour and made from Tasmanian-grown Atlantic salmon that's responsibly sourced and sustainably certified.
Tassal also launched its salmon Snacking Range, comprising Salmon & Quinoa (packed with omega-3), Salmon & Beans (packed with protein) and Salmon & Rice (with fibre).
"Australians are becoming much more health conscious and want to be empowered when making food choices and looking for time-saving meal solutions and Tassal's new Snacking Range [RRP $4.29, 185g] is here to help them," Mr Dimkin said.