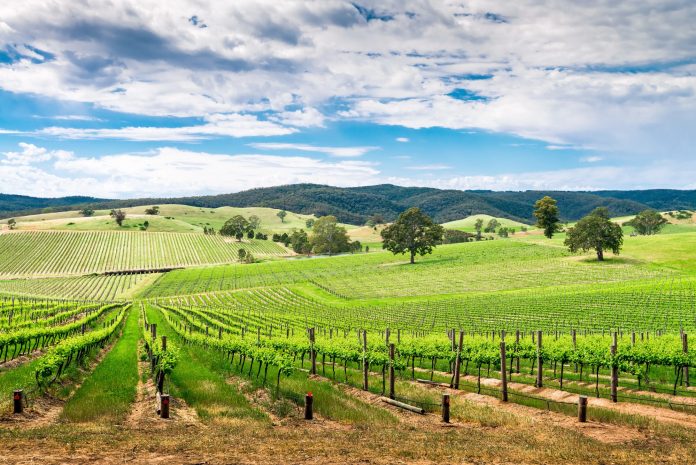 The past 18 months, according to Food South Australia CEO Catherine Sayer, have "certainly been a period of extremes" for South Australia.
"Drought conditions were compounded by some of the most severe bushfires in our history, followed by the significant impacts of Covid," she says. "Then of course there've been the ongoing challenges around Australia's trading relationship with China.
"As such, our food and beverage businesses have had to navigate unprecedented dynamics to best manage their production, marketing, sales, exports and labour."
Citing the South Australian government's 'Primary Industries Scorecard' for 2019/20, Ms Sayer notes that the state's seafood industry suffered a 13% downturn in revenue and a 6% drop in exports, largely due to a fall in demand from China for premium goods such as rock lobster and abalone (Covid-19 hit in peak export season).
"In a similar vein, overall meat exports reduced by 4%, beef and sheep products being the most impacted," she says. "Then of course there was the obvious factor of a sharp decline in cafe and restaurant trade, reducing food and beverage service lead sales, and interstate and international exports of finished food and beverage."
Amid this climate, though, Ms Sayer reassures that SA has also had its success stories.
"Our dairy sector saw four per cent growth in revenue, driven by a 14% increase in the farm gate price of milk," she says. "While overall seafood exports were down, export values of southern bluefin tuna grew by nine per cent. Likewise, SA's major horticultural exports, such as almonds, citrus, and potatoes, all saw strong export value increases.
"Food SA's own member surveys also show encouraging signs. Our members have continued to invest in sales and marketing, and while business travel has obviously been difficult, 20% of the members we surveyed have actually increased their marketing expenditure.
"Over 50% of the respondents are now selling to new markets, and over 30% have diversified from their traditional wholesale and foodservice products into the stronger performing area of retail. Overall, 57% have reported positive business performance."
Addressing retail, its brands and consumers, Ms Sayer says the state's residents are "very passionate" about SA produce, recognising the "excellent" value and quality available.
"They want to support local, and our industry has responded by placing more emphasis on local retail outlets, adding new products, enhancing presentation, and applying excellent value. Consequently, retail sales have remained strong throughout," she says.
"There's been a real focus on the 'I Choose SA' campaign, a local program where consumers can easily identify food and beverage products from SA, and that has helped a lot of businesses, particularly those that don't have extensive interstate distribution."
Considering the future, Ms Sayer believes that while other industries may at times gain more media attention, agriculture and the food and beverage industry are a "real backbone" of the South Australian economy, performing strongly year after year.
"With a more diverse range of high-quality products and services on the market than ever before, driven by some exceptional innovators, the future is very bright indeed," she says.
Read more on the South Australian market in The Australian Roadshow feature in the July issue of Retail World.