The impact of COVID-19 has created many unique challenges for businesses that no one could have predicted only a few months ago — and this rings especially true for ecommerce.
By Validity Inc. VP Customer Engagement Guy Hanson.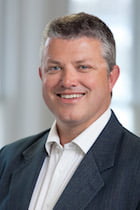 A recent report by Australia Post found that over the past eight weeks, Australia's ecommerce industry has grown 80 per cent compared to this time last year[1]. In fact, this year's Easter weekend was the busiest period in our online shopping history — up a whopping 135 per cent from Easter 20191.
As much as the pandemic has rapidly changed our behavior toward online channels, the shifts are likely to stick around for good. While many businesses have struggled to navigate the situation, the crisis also presents an opportunity for businesses that invest ambitiously in their online offering to emerge as market leaders post-pandemic – with AI, social tools, and analytics in particular primed for expanded roles in ecommerce success stories.
With consumers having become accustomed to online shopping experiences that are easily accessible, personalised, and lightning quick, this is what the future of ecommerce looks like in a post COVID-19 world.
 Artificial intelligence and machine learning to become the norm
For the past few years, the adoption of artificial intelligence (AI) and machine learning (ML) in ecommerce to enhance the customer experience has been gaining momentum. In fact, Salesforce recently reported that 84 per cent of marketers now use the technology, up from just 29 per cent in 2018[2]. Now with more people than ever embracing the online shopping experience, AI and ML will have an even greater role to play in the future of ecommerce.
When applied strategically, the possibilities of AI and ML are seemingly limitless. Among the many benefits, this technology allows retailers to better understand their customers, provide enhanced customer experiences (including around the clock support), make more accurate predictions around sales, and retarget customers who abandon their search. For consumers, AI ensures their shopping experience is faster, more seamless, and customised to their needs — all factors we know lead to greater sales and revenue.
One of the most important benefits of AI is the personalised experience it affords customers. While personalised marketing is not a new concept to ecommerce, the application of advanced ML tools (fueled by quality data) and rich media content, will allow retailers to take personalisation to a level where the experience is so tailored and specific to each individual, they will feel the brand or product was built just for them. A report by Salesforce[3] found that 69 per cent of customers expect connected experiences, therefore businesses that forge new processes in this space are poised to lead the pack when it comes to customer attraction and retention.
It's important to note though that the abilities of AI and ML are directly reliant on the breadth, quality and activation of the data powering it – meaning that data alone, isn't useful. Salesforce found that marketers in particular cite data activation among their top five challenges[4]. AI and ML recognise and predict patterns from the data they are fed, and if the data is poor it will inhibit performance. Therefore, businesses need to ensure data is sourced, integrated and managed properly through the right data management solution for your business.
Augmented reality to gain uptake
For many of us augmented reality still feels somewhat futuristic, but as COVID-19 has proven, anything is possible, and augmented reality is tipped to transform the ecommerce space sooner than previously expected.
Augmented reality works by superimposing information — images, text and sounds — on the world we see. A huge benefit of augmented reality for ecommerce is that it animates and enriches the customer experience.
Retailers can use augmented reality to make the browsing process for customers more creative, engaging, and to help shoppers make more informed decisions. For example, customers will be able to upload their own photos to the mobile app to see how a piece of clothing would look on their body, or if a lipstick is the right shade before making a purchase.
Augmented reality also helps to overcome some of mobile's limitations when compared to desktop, such as its smaller screen and more limited hardware. While many consumers use mobile to browse before switching to desktop or going instore to make a purchase, augmented reality has the potential to give shoppers the fulsome experience they're looking for entirely on their phones.
Seamless mobile shopping experiences a non-negotiable
Mobile shopping is very popular in Australia; in 2019, 33 per cent of all online sales in Australia were made through mobile devices and 55 per cent of people shopped via mobile at least once a week[5]. These figures are expected to have increased significantly thanks to more people being housebound as a result of the pandemic and are set to remain high into the future. In fact, by the end of 2021 it's expected that 73 per cent of global ecommerce sales will take place on a mobile device.
It's clear that optimising the mobile shopping experience for consumers is imperative for future success. We don't just shop online, we browse, we compare and share items with our friends too. It's for this reason that retailers and tech companies are busy creating new technologies that make the mobile shopping experience more convenient, efficient and personalised. Social commerce, PWAs and AMPs, and alternative payment methods are some of the biggest trends that businesses would do well to adopt quickly.
The increased use of mobile devices has also resulted in thriving social commerce economy. The use of social networks to promote and sell products and services has become so effective during this time that social media apps including Instagram and Facebook are being referred to as e-commerce apps as opposed to social networks.
Further cementing mobile as shoppers' go-to platform are the growing number of third-party and online payment options which have streamlined the path to purchase even further. Third-party payment systems or e-wallets like PayPal, Aliplay and Amazon Payments are increasingly popular, as are voice payments which Mastercard predicts will account for US$40billion in 2022.
COVID-19 has contributed to rapid growth in the ecommerce industry in a very short period of time. And as more consumers adjust their shopping habits to benefit from the myriad of benefits ecommerce offers, the stakes for businesses have been raised. Businesses need to ensure they're keeping up with developments and trends in this fast-changing industry, or risk being left behind.
[1] Australia Post, 2020, Inside Australian Shopping; ecommerce market insights, webprofits.com.au
[2] Salesforce, 2020, State of Marketing, salesforce.com
[3] Salesforce, 2020, State of Marketing, salesforce.com
[4] Salesforce, 2020, State of Marketing, salesforce.com
[5] Paypal, 2019, PayPal mCommerce Index 2019