As life in Australia continues to normalise, events companies and venues across the country are breathing a huge sigh of relief as 'in person' events spring back to life, offering a lifeline to Aussie companies following more than a year of financial pain.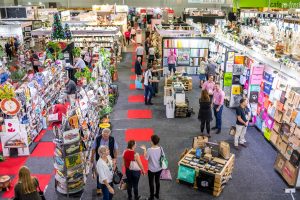 The Gift & Lifestyle Fair by Expertise Events is returning to Melbourne's Exhibition and Convention Centre on 20-22 March. The trade event features Aussie gift and lifestyle suppliers, manufacturers and retailers, and is an opportunity to meet face to face, build relationships and explore what's new in the gift space.
The event has plenty of Aussie products, new products, seasonal and Christmas products, homewares, gifts, fashion and more on display for potential buyers to peruse, uncovering what's hot and new for this year and beyond.
There are also workshops and talks for retailers and product business owners with tips and advice on how to build customer loyalty, create a positive digital presence and much more. The event's goal is to help Aussie retail businesses back on their feet and regain their retail 'mojo.'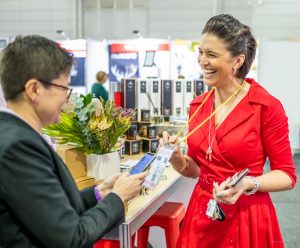 Gary Fitz-Roy from Expertise Events, the organisers of the event said, "Being able to get back to 'in person' events is incredibly exciting.
"We are a small, family-owned business, and having been essentially out of business for more than a year, we really understand the struggles that a lot of businesses have been through.
"The Gift & Lifestyle Show is about getting the retail industry and their suppliers back to business, supporting local manufacturers and giving everyone the boost to get back to business."
Mr Fitz-Roy concluded, "Nothing beats the opportunity to meet face to face, to have conversations, touch and feel products and build relationships with suppliers and retailers. This relationship building just can't be done online and so events like this are critical to Aussies being able to recover and put themselves in the best position to bounce back from the year that was."
The Gift & Lifestyle Fair is free to attend, however attendees need to be in the retail trade. Register online at Gift & Lifestyle Fair.
For more information, visit: https://giftfairevents.com.au/melbourne/.