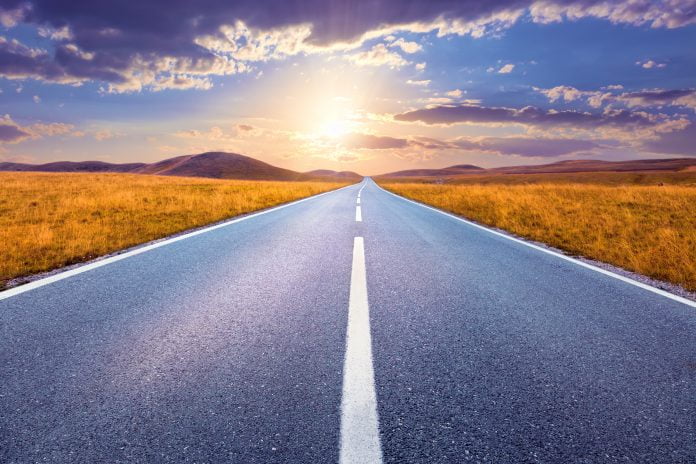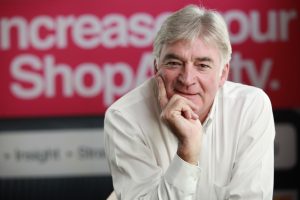 How much longer will this thing drag on for? What will the 'new' normal look like?
What elements of the 'old' normal will carry over to the 'new' normal?
By ShopAbility Director Peter Huskins.
One certainty is that the road ahead is not the same as the road that brought us here, so there is not a lot of sense in looking too intensely in the rear-view mirror to plot a way forward.
Businesses will have to review, update, invest, innovate, adapt, and recalibrate. Many will grow but sadly, many will not and will just fade into obscurity.
Now is the time to start planning the building blocks for the process of returning to part and then full operation, and finally reopening anticipating a similar performance to the 'old' normal.
However, in the interim many will need to totally change their 'old' business model to reflect some of the learnings that they have made during the interim between 'old' and 'new' trading environment.
For example, many will have enhanced their digital and e-commerce presence and capability and just how much of this will stick is anyone's guess. What is clear is that as the restrictions ease, shoppers revert back to the 'old' bricks and mortar stores, but where it will settle is unclear.
There is a pent-up demand curve building as we are all now saving more than in our 'old' world, and also to cover for the possibility of an extended period of recession and all that it will bring.
Australia's savings ratio soared to a 46-year high of 19.8% for the last quarter, as household spending plummeted this year due to a nose-dive in travel and foodservice based entertainment and consumption.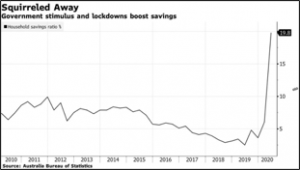 Much of unspent cash has been used to expire debt including credit card debt. Some of the key indicators appear positive for a demand led recovery – plenty of savings, low credit card debt. We need a bit of positive news to regenerate consumer confidence.
Santa doesn't look to be bringing too many gifts for many small to medium businesses across Australia as what the Xmas trading period will bring is subjective. The need to be agile and take every opportunity to convert a sale is paramount.
The stark differences between each state in Covid penetration, life cycle and lockdown restrictions will create different regeneration cycles as well – think timing, phases of relaxing restrictions, caution, consumer and business confidence, suspicion, personal and family safety, return to work, work from home, travel, entertainment, holidays, eating out etc.
Victoria has just announced an extension of Stage 4 lockdowns with a slow relaxation of restrictions based on and anticipated decline in Covid penetration. Who knows?
On the other hand, WA and Tasmania are the opposite of what Victorians are experiencing with relative freedom to go about their normal lives in their 'old' normal world.
Queensland is leaning towards the current Victorian disciplines with state border closures and movement restrictions, and NSW is caught in the middle of both of these states (business and travel restriction wise).
It strikes me that consequently each state will create its own mini regeneration program regardless of what happens at a Federal level as the state of Covid play and the ensuing issues and challenges are symptomatic of each state and are not commonly reflected nationally (this is not a political statement).
The same applies to businesses that are located in each state, they must respond to and play within whatever guidelines are in place in that state from time to time.
Hence, as I've spoken about in previous articles, the scope for planning and rebuilding is short to medium term at best and playing with what you know, not what you can hypothesise. Anyone can do that.
Many small to medium sized businesses will need support to pull themselves away from the brink of bankruptcy and the resulting stress and anxiety. Building or rebuilding the commercial framework for their particular business model starts with ensuring that the basic fundamentals are right.
The review, planning and business regeneration process should create an opportunity to define what the road ahead looks like to make their business better, stronger, more resilient than it ever was before.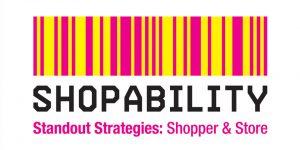 About Peter Huskins

Peter Huskins is a career retailer who is widely known and respected in the Australian FMCG industry. With extensive experience in department stores, DDS, liquor, and supermarkets, he has been working with suppliers and retailers developing business, category, customer and channel strategy and competitive points of difference for more than 10 years.
Call Peter on 0412 574 793 or email peter@shop-ability.com.au.