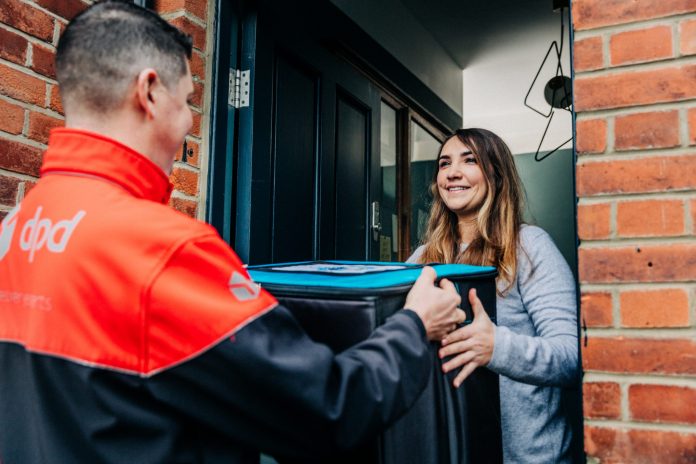 Media Release
15 July, 2020
Loop – the zero waste shopping platform launches in the UK with founding retail partner Tesco
Loop™, a ground-breaking zero waste shopping platform, officially launched its UK pilot e-commerce programme with Tesco as its UK retail partner. Via Loop, UK consumers can now conveniently order and responsibly consume a wide variety of products like beverages, sauces, yogurt, shampoo, soaps, moisturiser, toothpaste, and washing detergent in customized, brand-specific and private label, durable refillable packaging.
When they order via www.loopstore.co.uk, consumers pay a deposit fee on each piece of packaging, that is fully refunded to them upon final return of the packaging.  They receive their durable products in Loop's exclusively designed reusable shipping tote bag. After use, consumers place the empty containers back into their Loop tote and then have a variety of return options – go online to schedule a pickup from their home (which can be combined with their next delivery) or drop off the tote and empty packaging at one of the 2,500 DPD collection points across the UK.  Loop sorts and professionally cleans the packaging and tote bag to stringent health & safety standards so that each product may be safely refilled by the manufacturer.   Cleaned and refilled products are simultaneously replenished as needed to the consumer, creating a convenient and safe zero waste shopping system.
Loop has already engaged with multiple consumer product companies, both large and small including the likes of Heinz Tomato Ketchup (Heinz), Coca-Cola (Coca-Cola European Partners), Danone, Nivea (Beiersdorf), REN Clean Skincare, Love Beauty and Planet, Persil (Unilever), Molton Brown (KAO), , Finish (RB), Bulldog Skincare, Jackpot Peanut Butter, BrewDog, Join the Pipe, La Biscuiterie de Provence, Chestnut Cheeks and NOICEcare.  These brands and many more will all be available via the Loop platform now or in the near future.
Consumers who want to sign up for the Loop UK e-commerce pilot are encouraged to visit www.loopstore.co.uk and sign up to start shopping for everyday products delivered in reusable packaging.
Tesco has partnered with Loop as a part of its 4R Remove, Reduce, Reuse, Recycle strategy to understand how a shopping service using reusable packaging can work in the UK. Tesco has supported with its expertise in online shopping, network of suppliers and will be inviting customers to test the service. Both companies will work together with a view of making  products in reusable packaging available at Tesco's stores as early as 2021.
Dave Lewis, Tesco Group CEO said: "Through our closed loop strategy of Remove, Reduce, Reuse and Recycle, Tesco has a clear ambition to reduce packaging. Our ground-breaking partnership with Loop has been designed to test a new way of helping customers use less plastic and explore the exciting potential of reuse. We will learn what works at scale as we develop plans with Loop to introduce reusable packaging into our business."
"Loop was designed from the ground-up to reinvent the way we consume by learning from historic circular and sustainable models like the milkman from yesteryear while honouring the convenience afforded by our single use consumption of today," said Tom Szaky, founder and CEO of Loop and TerraCycle. "Tesco is the perfect partner to bring Loop to retail in the UK due to its commitment to sustainability, in combating plastics waste, and its operational scale as the UK's biggest grocery retailer."
Tanya Steele, Chief Executive at WWF said: "We are delighted that Tesco is partnering with Loop to offer customers an alternative to disposable packaging. There needs to be a cultural shift, from a society that is reliant on disposable products and packaging, to one that embraces a circular model. At the heart of this is reusability, which is why Tesco's Loop trial is a welcome first step in understanding how initiatives like this could work at scale in the future."
With Loop's move into the UK, it will debut a new warehousing and cleaning model. Ecolab Inc, a global leader in cleaning and hygiene solutions and services, has embedded its cleaning technologies in selected DHL warehouse operations, handle the cleaning and sanitization operations of Loop's durable containers and provide all necessary equipment, chemistry, standard operating procedures, staff and management. DHL will support Loop's warehousing, fulfilment, returned deposit scanning and process all cleaned containers for distribution back to consumer product manufacturers.
Source: TerraCycle Australia & New Zealand.