Given the impact of COVID-19 restrictions, Sydney based market researcher PLAY MR looks at how the year is shaping up for shopping and eating.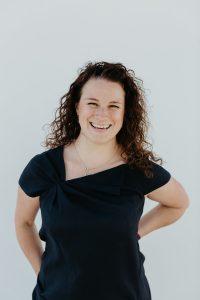 By PLAY MR Managing Director Becky Mead.
With the rapid pace of change that this new decade promises, consumer food preferences are evolving to fit the model of US personal development expert 'Coach Mike' Bayer. That is: be you, only better.
2020 welcomes similar themes from 2019 around sustainability, conscious consumerism, plant-based alternatives and data-driven nutrition.
Compressed air comes at a significant cost to companies operating in the food, beverage, and packaging industries. In fact, in many areas of production, more than 20% of compressed air energy can be attributed to waste.
Read More
With the impact of local business lockdowns due to COVID-19, we also expect to see a growing movement towards supporting local food venues, likely impacting the way Australians shop and eat in the coming year.
Here, we present this year's global and Australian food trends and suggest how to apply them within your business.
Key insights and emerging trends

Sustainability on steroids. Concerns over climate change and supporting the local economy will go beyond buzzwords as consumers become increasingly educated, demanding and willing to change their eating habits for the greater good. Closer to home, small-batch and local-made are most certainly on the (takeaway) menu.
Out-of-stock alternatives. Brand loyalty is far from top of mind with local supermarkets introducing item limits in response to the COVID-19 pandemic. In PLAY MR's independent weekly study of 500 Australian consumers, we're seeing a shift towards trialling available products over product preference. Further research will be needed to understand pandemic-induced changes to consumer behaviour and how it will impact brand and consumer relationships in the future.
Innovative alternatives. From creative plant-based butters and spreads through to flours made from fruit and vegetables, consumers are looking for ways to optimise their diet and achieve greater variety through new textures, ingredients and innovative forms. In data-driven nutrition, Nestlé China's XiaoAI smart speaker serves as an Alexa for your appetite by using personal data to deliver customised meal kits and supplements to help families easily achieve optimal nutrition.
Mood enhancing foods go mainstream. Consumers want access to more data about their individual needs as well as convenient recommendations on how to optimise brain health and mood. As consumers start to focus more on emotional wellbeing, mental health and mood enhancing foods like CBD (cannabidiol) have become a big part of this conversation.
Storytelling and hyper-regional cuisine. Foodie hubs such as London and California are going beyond referring to 'Mexican' or 'Italian' food to deliver region-specific cuisine from places such as Mexico's Baja Peninsula and Venice in Italy. Consumers are eager to learn and experience more about the story behind their food, so the focus is shifting to ingredient provenance, taste, cultural and traditional backgrounds, and geographical origin.
Take a bite of these trends

Unsure how to add these to your offering? We've got a few ideas.
Lead the way. Consumers are looking for brands to demonstrate positive change and contribution to environmental, societal and ethical food issues. Their BS filters are hard to get by. They're seeking guidance on how to make their diets more sustainable, from both an environmental and an economic perspective. How can your business become a thought leader in this space?
Choose healthy over hardly believable. Although 'Instagrammable' food was once the star of the show, 2020's key food trends have a backdrop of health and conscious consumerism, so it might be time to ditch the unicorn food.
Make data-driven decisions. As the pace of innovation, consumer preferences and market competition ramp up, making decisions using data-driven insights will become more critical than ever. Analyse your customer's journey, buying habits, communication strategy and product offering to ensure each element is working towards a common goal. Leave following your gut to probiotics.
Hungry for more?

If you're looking to better understand consumer behaviour today, evaluate your product or even test your brand's communications strategy, the PLAY team is here to help. Kickstart the process of getting closer to your consumers in 2020.
About information
Becky Mead is PLAY MR's Managing Director and a living example of its values: vigorous and forceful can-do attitude, thoughtful, and committed to PLAY MR's (and its clients') continuous improvement. With 15 years of research experience, Becky has helped local and global brands grow while uncovering answers to their most pressing questions. Contact Becky and the team at playmr.com.au/contact for a (virtual!) tour of PLAY MR's state-of-the-art facilities, chat all things research, or just to say g'day.