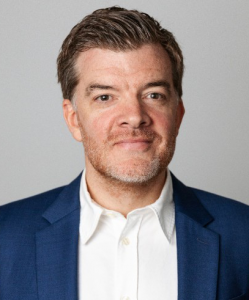 As we know, during Covid-19 there were retail winners and losers. The winners rode the retail revolution, with customer demand for home delivery being a catalyst for savvy retailers to adapt their business models and invest more in online marketing to position themselves for what they could see was coming.
By Sherpa Chief Executive Officer Duncan Brett. 
The losers are the rest who were left scrambling as they waited for customers to walk through their doors and watched the downturn to their bottom line. Forced to change their business model mid-pandemic, they faced a dilemma of how to service online customers.
Instead of investing in software upgrades and adapting their processing, they took short-cuts and found themselves drowning and failing their customers.
Ironically, both winners and losers faced a similar problem. Their customers wanted their goods delivered into their hands the same day or within hours.
It was a wake-up call for everyone, the retail revolution is happening. Consumers are demanding quicker delivery and Sherpa is matching those expectations at scale across many categories. And over 60% are willing to pay more for it.
Retailers have been forced to make the switch and its's been a real challenge for traditional delivery providers to meet customers' expectations. Those customers can be anywhere across Australia – in suburbs in major cities, Newcastle, Geelong or the Sunshine Coast.
The fact is that same-day delivery is booming and it's now getting to a large scale.
Last year, Sherpa facilitated same-day delivery for over 3500 retailers in Australia, including Apple, Woolworths, Dan Murphy's, Roses Only and Chemist Warehouse.
The risks and challenges are high because there's no margin of error in same-day delivery. You have to deliver the promise and get it to the customer that same day. It's unforgiving. Any unforeseen delays caused by heavy traffic, no parking, inaccessible locations and pick-up places provide a real challenge for delivery companies, but the customer doesn't want to know about it.
Retailers who want to ride the revolution and build their brand's reputation in customer service, need to ensure their software is updated and their back-end process is in place. An order that was bought online an hour ago must be ready when the driver comes for pick-up in-store.
In KPMG's 2021 Annual Retail Outlook, 80% of retail CEOs said they thought customer expectations would increase the most in the next 12 months around delivery, based on more delivery options (35%) and online delivery speed (45%).
Sherpa plays in both those spaces and has been proven to be a faster option and solution. We deliver at speed, and we provide multiple delivery options, all same day. In just 18 months we have seen customer sentiment change. Retailers are now approaching us, asking Sherpa how they can climb that mountain and solve their delivery problems. We have the tools. We have the experience and can provide a win-win for retailers and customers.
About Duncan Brett 
Duncan Brett is the Chief Executive Officer at Sherpa. A well-known leader in the e-commerce and digital spaces, Duncan has two decades of experience across pureplay and bricks and clicks retailers. Duncan is particularly proficient in integrating retail and online environments to enhance overall customer experience.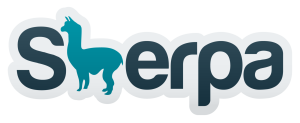 About Sherpa 
Sherpa is an Australian tech disruptor that has changed the way retailers execute their last mile fulfilment – driven by industry-leading technology and a customer-centric approach. Sherpa's intuitive delivery and fleet management tools, easy-to-use booking platform and massive fleet of crowd-sourced drivers provides unprecedented flexibility for businesses big and small. For more information, visit sherpa.net.au.