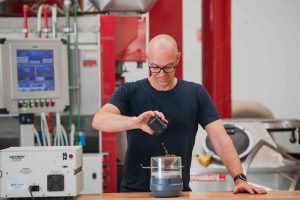 Most of the coffee consumed by Australians is in the form of a blend; a formulated mixture of coffees from different growing nations which come together to create a flavoursome, balanced beverage.
By WKSHOP Head Roaster Paul Golding. 
The coffee scene in Australia has gone through a period of change where we're now seeing a gradual trend away from roastery branding towards private label, whether it be for the independent café or the multi-site chain. The large franchises have enjoyed this for years, now the smaller cafés and chains are demanding the same offering.
Look to support local manufacturers who have the innovation and design capability to accelerate your production rather than paying inflated international prices for your machinery.
Read More
This opens the door for a relatively new segment in roasting; small volume custom specialty blends. At WKSHOP we have seen increasing requests for this service where we specialise in the creation of bespoke blends.
The development of a blend is part art, part science with several initial considerations:
What does the customer want?
What is their budget?
How much will they use?
Understanding a desired flavour profile for a customer allows the blender to begin recipe development. Drawing on their knowledge of flavours and attributes of coffees from around the world. The cost of these coffees range over a wide spectrum and are firmly linked to quality and flavour.
The green beans that are tentatively selected must address other important areas – will the coffees be served mainly milk based or black? Are the staff trained baristas or less skilled in coffee and maybe multitasking in a food service role? Will the coffee be stored and aged correctly, or are the conditions challenging?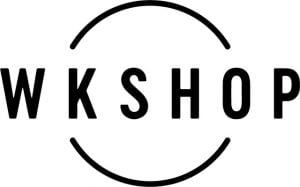 Once the blend has been created on paper with a series of possibilities, a high-volume consistent blend requires beans that can be readily and sustainably sourced. The developer must have a comprehensive knowledge of roasting techniques, as each variety of green bean is shaped by the roaster to provide a unique role within the blend. This stage requires a great deal of lab-roasting, test blending in small kilogram batches, and a large amount of tasting. It's possible to use the science of development ratios, TDS measurements, spectrophotometers, water activity, but it all comes down to taste. Once several desirable combinations have been tested on a small scale, the customer provides feedback before moving to a larger production batch of 10-15 kilograms using a mid-size roaster. This gives a better understanding of how the coffee will perform in real-world conditions of ageing and espresso brewing.
Once the customer has approved the blend, forecasting is needed before securing the coffees. Most coffees are only harvested once per year, and in some cases the supply must be fixed just after harvest to ensure availability through the year. With coffee secured and delivered to the roastery, full scale production roasting can begin, requiring the creation of recipes tailored for the mid-size roaster. This is a science as coffee interacts differently with various roasting systems, and even the volume of the coffee roasted will alter the outcome.
The final step is the Quality Control Map for the blend that records the ingredients, origins/source, roast profiles, cupping notes, and metrics like bean density, moisture, and roasted colour measured with a spectrophotometer.  This ensures consistency by eliminating drift in the roasting profiles, or inappropriate ingredient changes.
Partly science, partly art, blend development requires intuition and a wide skill set sourcing green beans from across the globe to roast an exceptional coffee for the customer. This can easily take two to three months and is one of the most arcane processes in the coffee industry.
For further information contact Marketing Director Nicole Saleh on 0408 686 555.
About Paul Golding
Paul Golding is Head Roaster for WKSHOP. He has 20 years of experience buying, roasting and blending specialty coffee. The team at WKSHOP are coffee industry experts with a proven track record working with cafés, restaurants, and multi-site franchises to provide specialty contract coffee roasting, private label packaging, coffee training via our WKSHOP Academy, coffee machinery and technical service support. 
About WKSHOP
WKSHOP is here to supply, create, educate and innovate your coffee business. We provide specialty contract coffee roasting, private label packaging, coffee training via our WKSHOP Academy, coffee machinery and technical service support. If you're a café, restaurant or multi-site franchise, let us workshop your coffee business. Enquire now at wkshop.com.au or email hello@wkshop.com.au