We often hear this statement made in many areas of life, but what does it mean in the context of our professional world?
By Food South Australia CEO Catherine Sayer.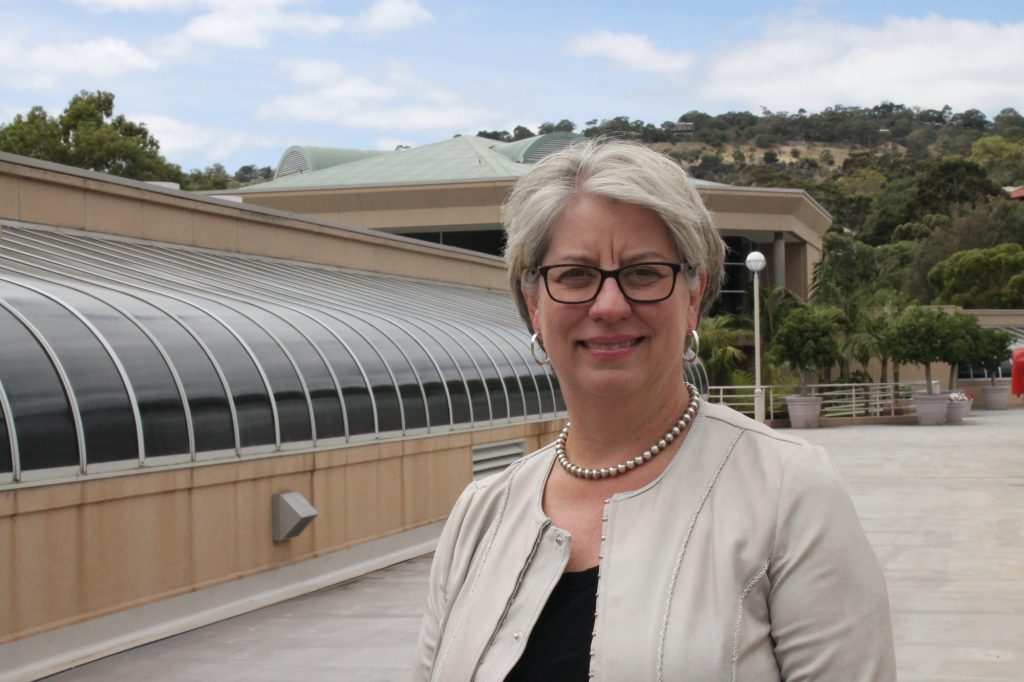 We all know the challenges of not having face-to-face meetings. For nearly two years, we haven't been to trade shows to meet customers, we haven't had the personal connection meeting with buyers for products to be ranged and, at times, even food audits haven't been conducted in person.
While we haven't physically been close to people, it has made us think about how we can do things better. For example, we have recently worked on a project whereby a number of food and beverage manufacturers have pitched their products to a single customer in the US. We all know that access and the expense of freight has become more difficult and significantly more expensive over the past 18 months.
One of the quickest and most cost-effective ways to get to a market is to streamline the supply chain, collaborate with others and make sure there is a full container load of products going to a single customer. In previous years, that level of collaboration and planning would not have happened. It wasn't necessary. Now it is, and this approach provides a clear business model at both the supply and demand end.
For many of us, we never dreamt of using Zoom, Microsoft Teams, or other online meeting options. Now it has become commonplace and has become quite an efficient way of connecting. We are all more comfortable with it and in many cases, it is definitely better than being on the phone, as you can at least see who you are talking with. Being able to jump on a Zoom call and sort things out when needed has been of great benefit. It has also made us think twice about the necessity of getting on a plane to meet in person.
I think hybrid meetings are here to stay. I hope the future will include travel, but online meetings when you can't jump on that plane are now part of working lives. Even in our own state, we give people the option of coming to the meeting or meeting virtually. It has delivered greater flexibility and encouraged maximum attendance!
Virtual meetings were integral to achieving a successful outcome for those businesses sending their products to the US described above. Everything was done remotely – and done effectively, too. We now have nine businesses supplying that customer, with their products in-store and re-ordering occurring.
In a time of crisis, businesses turn to a trusted source. In the case of Food South Australia, we are that trusted partner at industry level because we are closely connected throughout our industry and also to government. Food and beverage production is so important to our state. There are many and various government committees and councils with a remit covering our industry and Food South Australia is represented on many of them. It means we can effectively participate in the discussion and disseminate accurate information to our industry in a very timely fashion.
Last November we hosted a webinar with SA Health to highlight the changes when our borders opened up. It was organised within a matter of days of that critical date. It gave us a direct link to some of the decision makers and clear advice from the experts for our industry. Our industry benefited from that connection, both through being able to access correct information and being able to put their key concerns to the people who needed to be aware of them.
So, being connected is like a web. As a peak industry body, the Food SA team need to make sure we know where to get the answers for anyone who needs them, when they need them – and just as importantly, make sure information is communicated effectively throughout this web of relationships.
By investing in key relationships, the whole really does 'become much larger than the sum of the parts', as they say. All of us can contribute to this process by putting effort into fostering the strong relationships that allow effective communication, whether to grow sales, to manage a risk like a pandemic, or to collaborate to seize and opportunity. If we do this, the web gets bigger and stronger – and everyone benefits.
About Catherine Sayer
Catherine has led Food South Australia since it was established in 2010, passionately guiding the development of the industry's peak body with a focus on industry growth and advocacy. She also is a member of, and chairs, several Boards.
About Food South Australia
Food South Australia is the state's peak body for the food and beverage industry, with a mission to support and sustain the state's food and beverage industry by helping businesses of all sizes to grow their markets, capabilities, and industry connections. Food South Australia is independent, industry-led, and membership-based.