Swirlit, a product claimed to be the world's first functional oral health drink, has launched into the Australian market.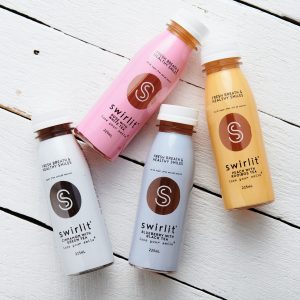 Developed by Australian dentist Angie Lang, Swirlit is a tea-based, botanical oral health drink that uses dental-approved ingredients to aid in the prevention of unnecessary dental issues. The product is sugar free and pH neutral.
"I am so excited to finally be launching Swirlit into market," Ms Lang said.
"Early in my career, people would come to me and said they wanted to love their smile. As a dentist, I can fix the damage to teeth, but to prevent it requires a change in the food and drinks consumed coupled with great oral hygiene.
Look to support local manufacturers who have the innovation and design capability to accelerate your production rather than paying inflated international prices for your machinery.
Read More
"We know that dental decay and erosion is preventable, and that the most common culprit is sugary and acidic drinks. This is why I have been passionate about creating an alternative that not only has no sugar, and is pH neutral, but also has properties that will aid oral health."
The importance of oral health
The drinks produced by Swirlit are to your oral health what kombucha is to your gut, says the company.
"Our gut begins in our mouth, and it is a myth that you can have good general health when you have poor oral health," Ms Lang said.
"There is significant research that shows bacteria that causes gum disease can enter the blood stream and deposit in the small blood vessels of the heart, brain and other organs. It is also a risk factor for heart attacks, strokes and even Alzheimer's disease as these deposits can ultimately cause blockages.
"I cannot stress how important oral health is."
Swirlit (RRP $4.95) is available in four flavours: Cinnamon and Green Tea, Peach and Rooibos, Blueberry and Black Tea, and Rose and White Tea. They are currently ranged in select cafes, select BP's, service stations, select IGA's, health food stores and independent grocers.