For some, the silly season has only just ended. Many Aussies take the opportunity from Christmas to New Years, up to now, as a time to indulge a little extra.
Quest Nutrition is officially marking this time as the end of the festivities and are encouraging Aussies to prioritise their health and nutrition for 2021.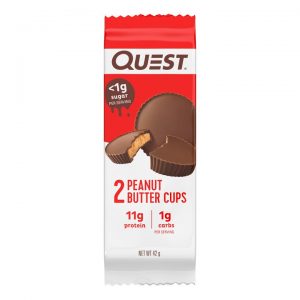 Quest focuses on creating snacks that are packed with protein, contain minimal sugars and carbohydrates, without compromising on taste or nutrition.
Below are Quest's top tips for kicking health and wellness goals this year:
Start with protein
Quest says that including protein in each meal means you're less likely to overindulge. Protein helps to feel fuller and more satisfied.
Satisfy the sweet tooth
Don't ignore the cravings, and don't abandon the health goals either! Quests says that a great solution for sweet-tooth cravings are Peanut Butter Cups.
Quest Peanut Butter Cups launch in February and will be available in select retailers for $5 for a two pack.
Plan ahead
Planning ahead ensures there is a less likely chance to stop off at the shops to grab something sweet.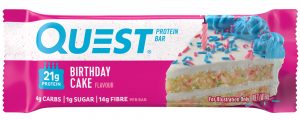 Quest has a range of protein bars in 15 flavours including Birthday Cake, Blueberry Muffin, Rocky Road and S'mores. All Quest protein bars feature 20-21g of high-quality protein, are high in fibre, but low in carbs, free from soy and gluten, with no added sugar.
Mindful eating
Quest suggests putting down the electronics and placing utensils down between each mouthful are great ways to practice mindful eating.
Benefits of mindful eating include preventing weight gain and overeating.
Bake with protein powders 
A lesser-known use for protein powders is that they can be used to create baked goods such as cookies, brownies, banana bread and muffins. Using protein powder in baking will lower the carb count, says the team at Quest.
For more information on your health quest, visit questnutrition.com.au.