The $50 million transformation of Brisbane's Toowong Village is complete following the refurbishment of all three levels of the 46,000sqm property.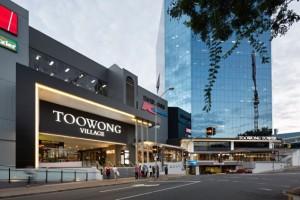 The redesigned centre includes revamped interiors, a simplified mall layout, new amenities and a directional parking system. It also features a refurbished food court, as well as a new alfresco dining precinct, 'High St Eat', along the front of the shopping village where High Street meets Sherwood Road.
Retail architects The Buchan Group led the design, while Built Queensland completed the construction, which began in February 2014.
"The redevelopment has been a testament to retail innovation and design, showcasing a sophisticated shopping environment while still maintaining the distinctive village feel," said Steven Bridges, Managing Director of Retail First, the centre's manager.
"We're very happy with the new centre and its reinvigorated retail offer. The transformation meets the market demand and shoppers are reconnecting with Toowong Village."
The new High St Eat features a number of popular restaurants, including GYG, Grill'd, Tibetan Kitchen, San Churro, Stellarossa, Gerbino's, Crazy Cook and Sizzler.
The Village's three major retailers, David Jones, Coles and Kmart, have had their stores fully refurbished with the latest layouts.
The revamped centre also welcomes a number of new retailers – a combination of smaller boutiques and nationals – including Blue Illusion, Oska Concept, Studio for Men, Wittner, Botanical Grace, Specsavers, Bed Bath N' Table, Chatterbox, FantAsia, Jamaica Blue and Mr Curry.
"The new retail tenancy mix at Toowong Village has been tailored to meet the needs and wants of the inner west Brisbane resident – quality food, a selected fashion offer, services, and meeting spaces," Mr Bridges said.
"A handful of retail opportunities are still available to be part of this exciting village precinct."
Since 1986, Toowong Village has been a Brisbane skyline landmark. Owned by YFG Shopping Centres and managed by Retail First, the now complete centre will, according to Mr Bridges, continue to be a village-style shopping precinct, committed to providing customers with a sophisticated shopping experience.