Australia's popular health and well-being trade show, the 2022 Naturally Good Expo, will take place from 6-7 June at Sydney's International Convention Centre, with registration open for free entry.
Now in its eighth year, this year's B2B expo is ramping up to be bigger and more innovative than ever with 100% of the show floor about to sell out and the industry keen and ready to get back to business.
With under two months to go, Naturally Good is excited to welcome visitors back with a jam-packed line up of features, including returning favourites and several new initiatives to help elevate the show floor experience and shed light on some of the new and innovative brands making waves in the natural and organic space. Check out these top five features not to miss at Naturally Good 2022.
Speaker Series
Returning to Naturally Good in 2022, the free to attend Speaker Series takes place over the two expo days and will open up a world of knowledge for you and your business. Hear over 18 presentations, panels and case studies from some of Australia's leading industry experts in retail, e-commerce and business strategy across three key themes. View the full program here.
Business Summit
The Naturally Good Business Summit, taking place on Friday, 3 June before the expo, is a one-day education and networking forum curated specifically for manufacturers, brands and distributors looking to gain the industry insights and knowledge to transform their business. With a brand-new line up of speakers and thought-provoking sessions, this not-be-missed event is an invaluable opportunity to gain expert advice, connect with your fellow industry peers and build business relationships. View the full program and purchase early-bird tickets here.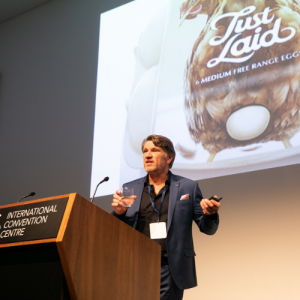 Awards
Launching for the first time in 2022, the Naturally Good Awards is a celebration of all things natural, organic and healthy – recognising the products and brands that are moving and shaking the industry. Taking place on Friday, 3 June from 7pm-9:30pm, don't miss out on this inaugural evening to honour the industry's best before the Naturally Good expo kicks off the following week. Find out more and purchase tickets here.
Pitch Fest
The Naturally Good Pitch Fest is held on the main stage at the Naturally Good Expo where businesses have the opportunity to pitch live to an esteemed judging panel of professionals and audience buyers for a valuable prize package. Having crowned a number of winners over the years, the Pitch Fest has been instrumental in elevating natural, organic, healthy and sustainable start-ups by growing industry awareness and the connections to help accelerate their growth. Watch free and live at the Speaker Series stage alongside industry judges and hear from the masterminds behind some of Australia's biggest emerging brands.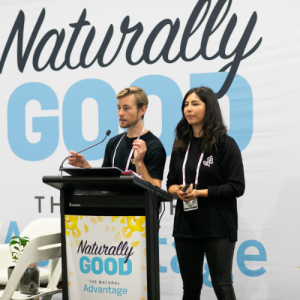 Australian Organic Alley
The Australian Organic Alley is an exciting new feature on the 2022 show floor that will host members in a dedicated area, showcasing a variety of entirely certified organic products. With consumers increasingly reaching for certified organic, the Australian Organic Alley is a great way to discover the latest products and innovations supported by Australia's most recognised certification logo and found all in the one place.
Naturally Good will take place on 6-7 June at Sydney's International Convention Centre, Darling Harbour. To experience all of this and so much more, register today and reserve your place here.