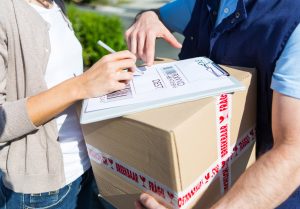 Black Friday and Cyber Monday (27 and 30 November) are set to attract healthy spending in the lead up to Christmas.
However, Hubbed reveals that shopper preferences are likely to change during this year's four-day spending spree.
"From our research, we know that there continues to be an increasing focus on sustainability with a preference for delivery to locations that reduce logistics, carbon emissions and congestion," says CEO of Hubbed, David McLean.
Hubbed commissioned a survey to find out what consumers preferences are when it comes to shopping.
The new shopper preferences that retailers can expect this Black Friday and Cyber Monday include:
Shoppers will seek out small Australian brands and stores.
A Hubbed survey reveals that 82% of online shoppers say they are more likely to buy from small businesses now, than ever before, in the hope of supporting the small business sector in its recovery. 95% of respondents say they would like to see large retailers source their stock from smaller businesses.
They will prefer retailers and brands with a low-carbon footprint.
87% of shoppers want online retailers and courier companies to continue to find ways to reduce carbon emissions.
Shoppers would like retailers to digitise receipts or use recycled paper.
54% of consumers would like retailers to reduce or eliminate paper by going digital for essential purchase and delivery documentation, such as receipts and packing slips. 77% would like retailers to use recycled paper and other recycled materials in their packing and delivery documentation.
They prefer bulk deliveries.
Shoppers are tired of receiving multiple shipments from the one order. 56% of Aussies want retailers to consolidate deliveries of a single order in one shipment or incentivise consumers to recycle their packaging.
Shoppers now seek more options for parcel deliveries.
22% of online shoppers had to arrive to work late or leave early to collect parcels, and 41% have left parcels at a collection point for days because they're unable to collect them during business hours.
Shoppers prefer secure parcel delivery.
60% of shoppers would be more likely to shop online if they had secure parcel delivery options. 23% opt for signature-on-delivery, to reduce the likelihood of theft.
For more information, visit the Hubbed website.