In a fast-changing world with tighter margins and more competition, efficiency has never mattered more.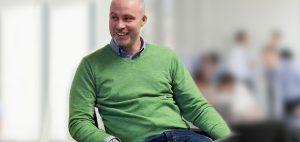 By ReThink Productivity CEO Simon Hedaux.

It's important to keep costs controlled so you can invest in the things that matter most to your customers. An efficient operating model means you're well placed to take advantage of the new opportunities a changing world creates.
Undertaking efficiency analysis is key to recognising opportunities. Transforming time and motion study data into insights helps businesses make better decisions.
From my work across many retail brands and markets, here are my top tips on places to look to boost your efficiency:
Stock. You want stock on your shop floor and no more than is essential in your back shop. High stock levels don't just tie up your working capital, they tie up your teams, too. The efficient way to manage stock is to touch an item once, as it goes to the shelf from the delivery. Extra stock must be put into the stock store, filled up and counted, which creates extra work for your teams. How many times does your team have to touch an item between its arrival in-store and its sale? You might be surprised.
Resource versus demand. How well do you match the number of colleagues to the customer demand? If you don't have enough colleagues, you get queues and ultimately lost sales. If you have too many, you invest salary in a way that's not giving you a good return on your investment. Common mistakes are too few colleagues at peak days and times, often compounded by breaks being taken when customers need the team most. Or, having too many colleagues at the start and end of the day when it's quieter. Do you have enough people at the weekend or on your busiest days? And hourly, how well planned is your resource?
Click and collect. In-store measurements show us the huge variation in how long it takes different stores to get a click-and-collect parcel into the customer's hands once they reach the pick-up point. For peak efficiency, make sure parcels are kept as close to the collection point as possible and stored so they're easy to find. Use technology rather than paper lists to track who has collected which parcels. Average pick-up time is just over a minute. Some super-efficient stores are down to 20 seconds, while in others, it would be quicker to select the product from the shelf and pay at the checkout than wait for your parcel. Click and collect is set to keep on growing, so make sure your process is slick.
Admin. A quick win is to look at what you can stop doing, and admin is a good place to start. Are the checks and double checks you do on cash and stock management really needed? Do you need to print and store paper records, or how much can you digitise? If you want to know where to start, ask your teams. They'll know better than anyone the tasks that aren't adding value to your operation.
Our top tips give you some ideas of where to start your efficiency drive. Once you start, keep going. Store efficiency is a journey of continuous improvement, a marathon and not a sprint.
About Information

Simon Hedaux is founder and CEO of Rethink Productivity, a productivity partner that helps businesses drive efficiency, boost productivity and optimise budgets.
Simon started out on the shop floor and quickly progressed to manager, then straight to head office. He was productivity manager at UK retailer Boots, then became a workforce management consultant before founding Rethink Productivity. In just nine years it has become one of the leading productivity consultancies, helping some of the world's biggest businesses get ahead. More information: Rethink Productivity