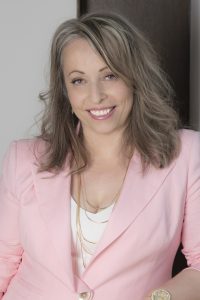 Covid has reshaped how people shop all over the world. In many countries including Australia, online sales have rocketed while in-store sales have plummeted.
By My Offer founder Dee Anevska.
The retail battlefield is now online with many businesses moving quickly to amp up their online capabilities, digital marketing, establish new ways of working and thrive in the new Covid safe business ecosystem.
My Offer provides businesses with the ability to integrate the 'make an offer' function into their website. The software is being lauded as one of the best new software solutions for businesses in 2021. It gives retailers and many other types of businesses the ability to compete with similar functions customers currently take advantage of on platforms such as ebay and Gumtree.
Many businesses are finding that having a website that sells things online isn't enough to compete in the current environment.
Businesses need to more than just have a website with a shop. Over the last 12 months, the online retail space has become a place of innovation, entertainment, engagement and excitement. Businesses that don't embrace innovation quickly to build their edge and engage their online customers, real time at their moment of truth, will be left behind.
Here are my top five tips to help retailers and other businesses selling online to achieve improved sales.
User-friendly website
Simple websites that are optimised, easy to use and require minimal clicks to purchase are the most effective way to improve customer's online experience.
Ensure all your product categories are thoughtfully grouped and displayed on the home page if possible to make it easy for people to view your products and buy.
Mobile friendly
Nearly 50% of online purchases are now made via a mobile device. It is essential that your website is not only user friendly but also mobile-friendly. Your website should appear and function well on device.
Ensure your site has been tested on as many different browsers and types of devices as possible.
Excellent imagery
Shopping online should be an easy and enjoyable experience. Where possible, businesses need to provide shoppers with as much imagery of products including videos, as possible. This enables shoppers to view the products from every angle, building awareness, desire, knowledge of your offering ultimately increasing customer confidence in proceeding with the purchase.
The more product imagery the better. You have to help shoppers look and feel a product through the screen.
Reviews, reviews and more reviews
Shoppers spend a lot of time online doing their research before they buy. I call it the 'Do I Diligence' process. Shoppers look at comparison products, prices and feedback to get a sense of whether they will buy a product. They ask themselves the 'Do I buy' question while undertaking their due diligence.
If everything stacks up and the reviews support their buying intention, they purchase the product. This is why it is important to include real customer reviews on your own website as well as ensure reviews are managed on external independent sites.
Give shoppers something other sites don't have
The key to building your edge when it comes to online sales is to offer human-centered design functionality and incentives that your competitors don't have. The main reasons why I created My Offer – are to help customers buy local first, by providing them with the ability to connect with merchants on demand, make an offer and check out feeling that sense of instant gratification of having their needs met.
Cart abandonment sits as high as 70% with some retailers. This is a lot of business to lose at the last point of the online sales process. The best optimised checkout processes have an abandonment rate of 20%. My Offer is a platform that helps optimise the checkout process, and it has been developed specifically to improve conversion rates, by focusing on empowering customers.
Whether it's My Offer or another incentive, the first step in improving the online sales process is the hardest, acknowledging the gaps between where a business is right now and where it needs to be, then reaching out and asking for help and guidance. The key is to take action.
About Dee Anevska
Dee Anevska founded the innovative retail solution, My Offer, in 2020. She is a highly respected business improvement and organisational change expert. Anevska has revolutionised the ecommerce industry, identifying the need to provide businesses with the ability to compete with platforms where customers submit offers and purchase on their terms.
About My Offer
My Offer is a fast growing, innovative sales channel that provides unparalleled visibility of online cart activity and live on demand reporting to businesses through software solutions that grow online sales. My Offer's unique 'make an offer' function is lauded as one of the best new software solutions for businesses. For more information, visit myoffer.world.