The cold weather is officially upon us! To help survive those extra cool mornings, Nutella has teamed up with international food artist, Nathan Wyburn, to help Aussies stay toasty.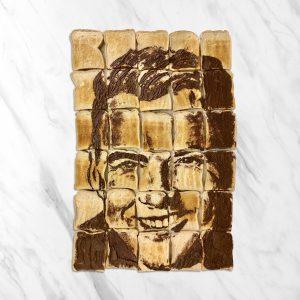 Nathan has created three fun toast artworks as part of this partnership, featuring media personality Karl Stefanovic, the iconic Sydney Harbour Bridge and a much-loved Nutella jar. He's also provided a step-by-step guide to help Aussies make their own toast art at home.
"We are thrilled to partner with Nathan to share our collective passion for food in a unique way," says Brand Manager for Nutella, Rebecca Yu.
"We know during this challenging time; Aussies have been looking for new ways to have fun at home and we hope Nathan's incredible toast artworks will inspire people to get creative in the kitchen with their families.
"We've also released a range of fun, toasty recipes for Aussies looking for something new and different at breakfast time."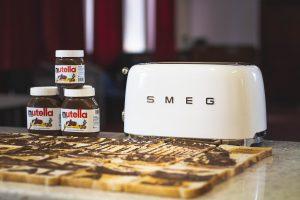 Nathan first came to fame on Britain's Got Talent in 2011, and since then has created artworks of those such as Miley Cyrus, Adele and Justin Bieber.
"I love working with Nutella in my day-to-day artwork, so this partnership was a great chance to make some uniquely Australian artworks. I'm excited to see what Aussies create while staying toasty with Nutella this winter," says Nathan.
To further inspire Aussies to get creative, Nutella has teamed up with another Italian brand, Smeg to give people the chance to win one of 20 exclusive Nutella-branded Smeg white four-slice toasters each day.
For a chance to win, purchase a specially marked jar of Nutella and follow the on-pack instructions to enter online.
The campaign will run until 2 July, 2020.
For more information, visit Nutella.com