UK-based enterprise digitisation company, TAAP, can provide a retailer with a waste management solution in partnership with charities.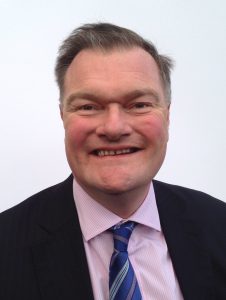 The InStore Food Surplus technology gives access to available food donations in a 'virtual basket'.
Retail World spoke to TAAP Account Director Andrew Murphy (pictured) at CEBIT in Sydney last week. Mr Murphy discussed Tesco's use of TAAP's technology.
Tesco addresses food waste
Mr Murphy says that like any food retailer, Tesco had an issue with the "sheer volume" of consumables they push through. A great deal of it was going to waste.
"It's not [really] waste; it's perfectly edible," Mr Murphy said.
"They had a number of choices: one of which is they could put it in landfill, which has an economic cost impact. Or they could embrace technology and forge relationships to local charities.
"So, what happened was, Dave Lewis, the CEO for Tesco [at the time] saw that this was happening in a small way in Ireland and the store managers were giving the short code food to charities locally, but there was no control on what was going out and what it's costing was and actually who is ending up with the produce.
"What they wanted to do was to use technology to better link that into a process [to see] what happens with short code on the shelf [and to make sure it's] getting to the correct charity locally for that store."
Tapping into the opportunity
As a result, TAAP started working with Tesco about three years ago.
"We are the underlying technology that links what you scan back onto a device off the shelf with some short code products," Mr Murphy said.
"It then creates what we call a virtual basket. Imagine, it's a shopping basket but it's virtual, and then charities get a message saying, 'this is the virtual basket. Would you like it – yes or no?' It then books in the time that they need to come into the store. The food's getting to the right people who really need it on time."
Mr Murphy says the technology has been a "raging success" for Tesco.
"They've used it obviously from a PR perspective as well as driving down costs, because it's been a great, great story for them," he said.
"The wastage has gone massively down for Tesco. They've trained 8,000 users [who already work at Tesco] on the system. It's very user friendly. It's been really well adopted…"