Meat Free Week is upon us and this year Deliveroo and Australian plant-based meat start up v2food have teamed up for it.
The partnership gives Aussies the chance to order plant-based versions of their favourite meaty meals, as Deliveroo expects searches for plant-based dishes to skyrocket 430%, as Aussies join the World Meat Free Week challenge.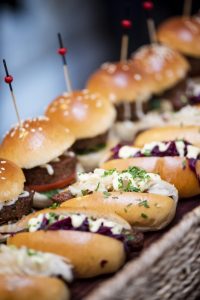 More than 70 iconic restaurants from today, such as Royal Stacks, Hashtag Burgers, The Italian Bowl and Boss Burger offer plant-based versions of their customers' favourite meat dishes through Deliveroo.
"Increasing animal meat production to feed a planet growing towards a population of 10 billion people isn't sustainable," says CEO and Founder of v2food Nick Hazell.
"Thankfully, more and more people are looking for ways to reduce their meat consumption. v2food's partnership with Deliveroo will enable Aussies to make more sustainable food choices whilst still enjoying their favourite meals from leading restaurants."
A recent report by think tank Food Frontier has shown that 1 in 3 Australians are consciously limiting their meat consumption. In addition, 6 in 10 Australians have tried or are interested in trying the new generation of plant-based meat products.
With v2mince and v2burgers the change will be seamless as v2 cooks, looks and taste like meat.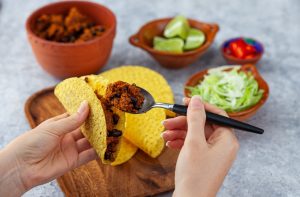 The same Food Frontier report found that Australian consumers spent an estimated $150 million on plant-based meat products in 2018-19 but the domestic market is expected to grow to almost $3 billion by 2030 based on moderate growth estimates.
"Sustainability has long been a key focus for Deliveroo and we are dedicated to being the better food delivery company," says CEO of Deliveroo Australia Ed Mcmanus.
"Our partnership with v2 foods enables and empowers our customers to make healthier, more sustainable food choices without changing the food they order from their favourite local restaurant."
Customers can look for 'v2food' tag on menu items on Deliveroo.