v2food has added seven new products to its plant-based meat range.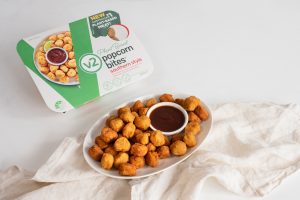 Available exclusively at Coles, the new range includes an expansion across chicken-style products with v2popcornbites, Thai chilli and lime v2burgers and v2mince.
v2food has also launched a "new and improved" v2sausage range, with the variants of Garlic & Herb, Classic British, Spicy Spanish, and Sage & Thyme.
v2food General Manager ANZ Nathaniel Tupou says the company is extremely excited to offer Coles shoppers a fresh selection of sustainable plant-based protein options that look, cook, and taste like their traditional counterparts.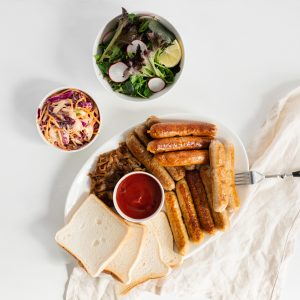 "In Australia, there is a growing number of shoppers who will happily choose plant-based sausages for their weekend BBQ, or opt for plant-based mince in their spaghetti Bolognese," he says.
"The whole v2food range places an emphasis on delicious taste and ease of functionality, while also being better for the environment. It's a win, win. Ultimately, our goal is to make it simple for shoppers to pick up a plant-based protein option and enjoy it as part of their favourite meals."
Coles' category manager for Meat Free, Olivia Thompson, says that the retailer is excited to offer a greater selection of great-tasting plant-based products to customers across the country.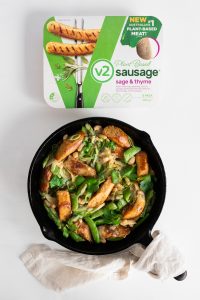 "Health foods and meat-free meals are becoming increasingly popular at Coles, and we're excited to expand our range to provide customers with more choices of nutritious plant-based options packed with protein," she says.
"We're thrilled to partner with v2food – one of the country's best producers of plant-based meals that taste like the real deal – and offer customers great barbecue options just in time for summer."
The new products are available on shelves from today.