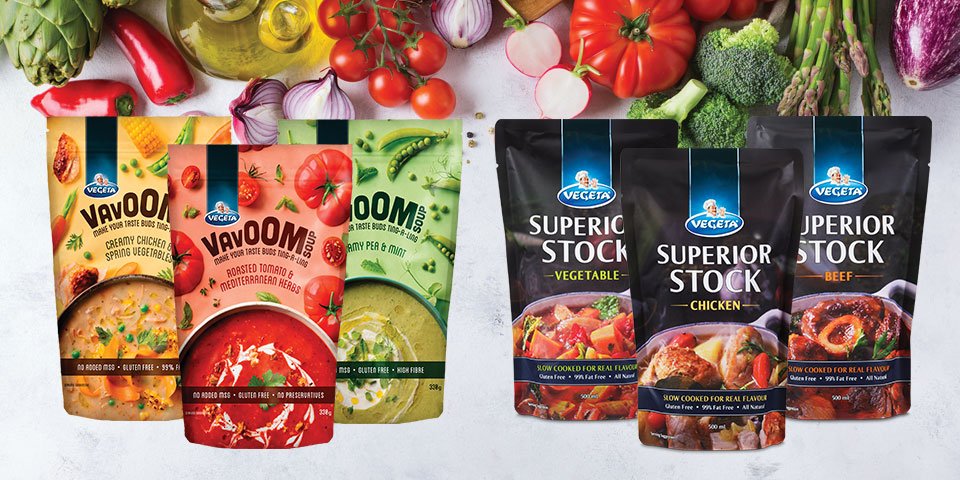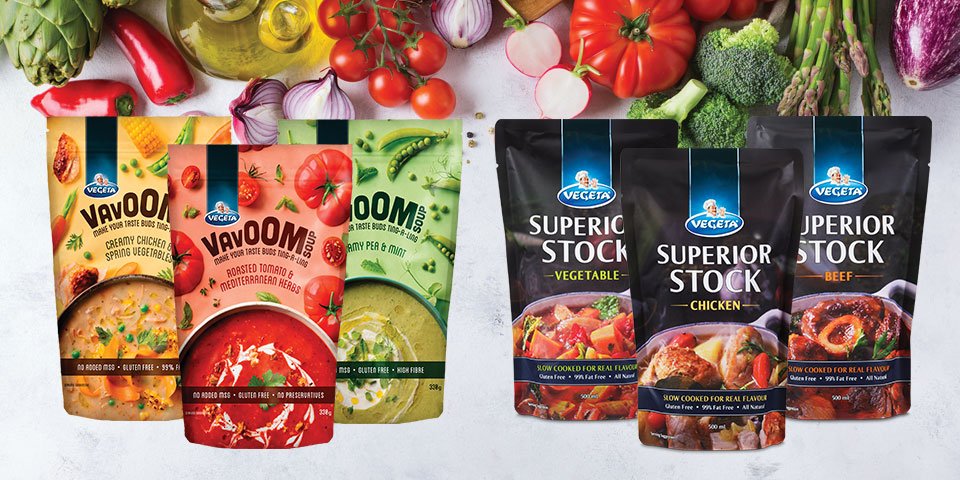 Vegeta is known for its high-quality powder stock, writes Retail World Journalist Nicholas Rider. But with a number of new products up its sleeve, the brand is ready to reinvent itself.
Vegeta is a brand of multinational company Podravka, based in Croatia, which exports to more than 50 countries around the world.
Podravka's Australian office opened in 1993 to support its brands, including Vegeta. Before this, Vegeta had been imported to Australia but was available only in small stores. Podravka's presence in the country was aimed at expanding its brands – particularly Vegeta – into the major supermarkets.
"We basically wanted to market the products to the mainstream consumer, so they could use Vegeta in their general cooking, as they're doing in Europe," Podravka Managing Director Ivan Hudaly said.
"This transition over to the main chains of Woolworths, Coles and IGA was mainly done through a lot of marketing investment, through a lot of advertising, and through a lot of hard work. We educated the consumer on what Vegeta is, because Vegeta is not just a stock powder. It's a seasoning, it's a product that's used in all your savoury cooking, suitable for all cuisines."
Vegeta is produced using a "secret recipe" developed more than 50 years ago. Whatever that recipe is, it's obviously working to Vegeta's advantage.
"Vegeta is the market leader here in Australia," Mr Hudaly said. "It's also the market leader in many countries around the world. The product is versatile. It brings out the flavouring in the food you cook."
Vegeta has worked hard over the years on the stock powder category and has established itself as a quality brand, Mr Hudaly says. And while Vegeta hasn't stopped working in this area, he explains that to continue growing in the Australian market, the brand has had to expand.
The first part of the expansion has seen Vegeta develop a premium liquid stock, Superior Stock, which is said to be "slow cooked for real flavour". Vegeta claims the range is gluten free, 99 per cent fat free, and all natural. Superior Stock is available in Chicken, Beef and Vegetable flavours.
"We have a full-strength liquid stock on offer which isn't really available in the majority of supermarkets," Mr Hudaly said.
"Our full strength is high in taste and quality. We also believe it's kept the Vegeta profile. It's just an extension of our powders."
Vegeta's next venture was into the soup category, creating a shelf-stable ready-to-consume soup range, Vavoom, in a stand-up pouch. The product is said to be gluten free with no added MSG.
"Overseas, our company is also known for its soups," Mr Hudaly said. "So, we thought soup was a natural progression for us here in Australia.
"Our market research also found that consumers are looking for products that are quick and easy. And generally, they're heading towards a healthy style of product. We were quite conscious about that. But the taste profile was also quite important. We wanted to keep that Vegeta profile taste.
"The recipes we've launched are completely different to what's on the market. That's a huge point that makes Vavoom soup unique.
"All of our new Vegeta products are produced using a patented product called Supisol, a unique blend of mineral salt with up to 35 per cent less sodium than table salt. Supisol was invented by our company.
"We've also tried to make the soups a lot more fun. We believe soup should be a great experience. When one tastes our soup, one should feel that 'vavoom' experience.
"And we've made the packaging really vibrant, with lots of colours."
Vavoom soups are available in Roasted Tomato & Mediterranean Herbs, Creamy Chicken & Spring Vegetables and Creamy Pea & Mint flavours.
Vegeta has also produced a number of ready-made meals in cans, which Mr Hudaly says is a "completely different category to where we've been before". Vegeta offers "homemade-like" recipes in Chicken Casserole with Spring Vegetables, Beef Stew with Green Peas & Potatoes, Beef Stew with Mushrooms & Potatoes, and Pork Casserole with Potatoes & Carrots variants. These products are claimed to be high in protein and contain no added preservatives, colours or flavour enhancers, being ready to serve in two minutes.
"This is all part of the Vegeta brand extension," Mr Hudaly said. "We really want to build Vegeta across a range of categories."
Besides offering a reputable name and growing product range, Vegeta says it also provides retailers with strong support.
Vegeta is also investing into social media campaigns. According to Mr Hudaly, the brand has a "huge following" on these social platforms. Moving forward, Vegeta wants to further enhance its presence in the stock category, as well as establishing itself in the soup and ready-made meal categories.
"We also want to do this in the convenience side of the market," Mr Hudaly said. "This is something quite new for us. At the moment we don't really have a strong presence in P&C. That's something we're looking at developing this year.
"We really want to get the distribution going for these new lines. We're just trying to establish the Vegeta brand more and more into the market. We feel like we have this momentum with consumers. People know our product, have seen the product. We believe by moving forward with new products produced in Australia, that consumers will appreciate that quality."