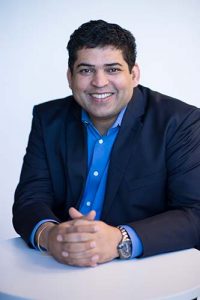 Consumer goods company Procter & Gamble (P&G) has appointed Vivek Gupta as its new Managing Director and Vice President for Australia and New Zealand.
Mr Gupta, currently Sales Director, will assume the role on April 1, 2018, taking leadership of the company's selling and market operations in Australia & New Zealand.
He will succeed Antoine Brun, who will be returning to Europe to lead P&G's South-East Europe business unit.
Mr Gupta says he is passionate about the company's strong foundations of innovation and category leadership.
"We aim to be the innovation leaders of our industry and feel it's our responsibility to market the most superior products that improve consumers' lives, and to work with our retailer partners to create total category growth," he said.
"I'm honoured to be leading this team and look forward to contributing to even greater future success."
Since beginning his career as a management trainee in India 20 years ago, Mr Gupta has established vast experience across various retail channels, product categories and in both developed and developing markets.
Most recently as Sales Director in Australia & New Zealand, Mr Gupta has been instrumental in achieving strong business growth, partnering with retailers to create value for consumers and the market.