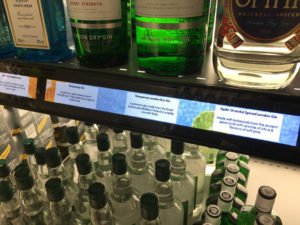 UK retailer Waitrose has launched what it describes as next-generation digital shelf-edge ticketing to explore how the technology might be used to engage with customers.
Waitrose says this is the first time full-colour LCD video shelf-edge ticketing has been used in a UK supermarket.
The ticketing features were introduced at one of its stores in Cambridge at the beginning of February and will be displayed as part of a trial until the end of April.
The technology will support seasonal campaigns and provide customers with access to the expertise available in Waitrose's buying team through tasting notes and recommendations, including food and wine matching.
Waitrose says it will record customer feedback from the trial through surveys and sales data to evaluate the popularity of the technology.
"This small trial is a first step to enable us to determine if the technology is something that has the potential to improve our customers' shopping experience further in the future," Waitrose Customer Relationship Manager Charles De Clerck said.