In a time of crisis, the flexibility and agility of Australia's manufacturing sector have shone through. Let's maintain this momentum.
By Positiv Director Rene Rose.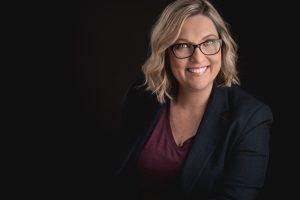 You've got to hand it to the Australian manufacturing sector. It may not be the biggest in the world but we sure are smart.
Recently we've seen companies repurposing their current manufacturing lines to produce the vital supplies needed during this time of crisis. We've seen companies changing from manufacturing body lotions and alcohol to hand sanitisers. We've seen local producers repurposing old machinery to create face masks, and others that are developing new respirators.
This is the beauty of Australian manufacturing: flexibility and agility. When asked about what sets us apart for other manufacturers in the world, this would be my answer. Because we have a unique demographic and a smaller market, our local OEMs (original equipment manufacturers or machine builders, if you like) can design and develop machinery that can be repurposed for various situations.
In the US and Europe, you'll find one machine making the same item by the hundreds of thousands or even millions, but here we have one machine that can pack a variety of products in a whole list of varieties.
I know of a local packaging machine builder from my hometown (Adelaide) who built a machine to pack 12 variety of products into 26 different configurations.
Our smaller market has meant that our manufacturers have the ability to be flexible, and you could even say entrepreneurial, in their approach to machine building.
While the term 'flexible manufacturing' has been around for a while, you'll now hear it more and more. An unprecedented crisis has landed Australia in the spotlight. Our small manufacturing sector has the expertise to create, relatively quickly, the type of solutions that be deployed across the globe to assist at this time.
In my mind, this time has awakened dreams of how much bigger the Australian manufacturing sector could be. We've seen local producers running 24/7 shifts to get products on the shelves in supermarkets.
It's time to support local. We've proven that local machine builders and manufacturers have what it takes to overcome challenges and to arrive at solutions that are viable, profitable and sustainable. Sure, we have the issue of high labour cost and other factors to consider, but I'm hopeful that many have seen the light and that we can address these issues.
I think a pat on the back is well deserved, Australia.
But let's not rest here. Let's keep this innovative and forward-thinking approach alive. We're survivors. We always have been. Let's keep the race going to lead our manufacturing sector to a stronger marketplace, not only locally but worldwide.
About Rene Rose and Positiv
With a fistful of experience gained in the advertising and marketing sector, Rene landed a job as a marketing manager at a multinational gear drive solution company. It didn't seem like the dream job, but it became the love of her life. She worked her way up the ranks and in 2015 started her own company, Positiv, specialising in marketing for the manufacturing sector. Positiv takes care of large multinationals and local manufacturers.