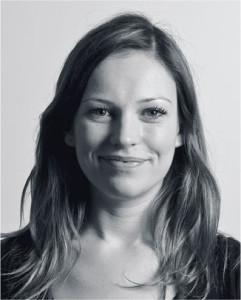 Emma Clifford
Senior Food Analyst
Prior to joining Mintel in 2011, Emma worked as a marketing information analyst at Marketforce and gained retail experience from her time working as a fashion distributor for Debenhams at the company's head office.
About Mintel
Mintel is a leading global supplier of consumer, product and media intelligence. For almost 40 years, Mintel has provided insight into key worldwide trends, offering exclusive data and analysis that directly impact client success. With offices in Chicago, New York, London, Sydney, Shanghai and Tokyo, Mintel has forged a unique reputation as a world-renowned business brand. For more information on Mintel, please visit www.mintel.com. Follow Mintel on Twitter: twitter.com/mintelnews or join the Mintel LinkedIn group: www.mintel.com/li. For more information about how Mintel can help your business, contact Caleb Rudd, Regional Manager for ANZ, on +61 02 8284 8118 or crudd@ mintel.com.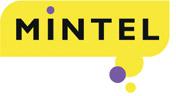 Mintel looks at how flavoured bottled water variants that complement particular foods could spark consumer interest in more sophisticated flavours, and potentially help to revive the embattled flavoured sparkling water sector.
Low usage of flavoured sparkling water in the on-trade
Pairing drinks with particular types of food is a culinary pastime more typically associated with drinks categories such as wine and beer than non-alcoholic beverages. However, water is popularly drunk during a meal, which could make bottled water a suitable category with which to explore food- matching innovation.
Unflavoured sparkling water is the most popular type of bottled water drunk when eating out, preferred by 25 per cent of respondents, with 19 per cent favouring unflavoured still water. Of those consumers who already drink flavoured sparkling water, just 15 per cent do so when eating out, which is low compared with the 52 per cent who drink it at home. This could be because consumers regard sparkling water as more interesting than still, which is similar to what they can drink from a tap.
Promoting the concept of flavour- matching bottled water with meals can also help to drive in-home usage with dinner. This could help to build on the 44 per cent of respondents who drink bottled water in the evening, which lags significantly behind the 72 per cent who drink these products in the afternoon.
The UK does not have premium sparkling flavoured water brands such as La Croix and Sparkling Ice, which are thriving in the US. The sector is in need of new ideas and inspiration. It recorded a 0.7 per cent decline in volume sales between 2013 and 2014, whereas the overall UK bottled water market grew volumes by an impressive
9.7 per cent. Only 35 per cent of UK adults surveyed have drunk flavoured sparkling water, which is low compared with unflavoured still (65 per cent) and flavoured still (45 per cent). Taking this new direction could help consumers to reappraise the flavoured sparkling sector and excite interest.
Savoury flavours and botanicals can promote food pairing
The typical sweetness of soft drinks and their lack of complexity compared with alcoholic drinks, particularly wine, make their use in food matching more of a challenge. Drinks with a less sweet flavour – or even those with hints of savoury flavours – may lend themselves better to food pairing.
The finding that 34 per cent of bottled water buyers would be interested in buying bottled water with spicy flavours (eg, ginger, wasabi), rising to 46 per cent of under-35s, bodes well for the development of more unusual, savoury flavours in the UK. This sort of product could potentially be a good match for ethnic-style dishes (eg, Thai or Japanese).
Bottled water flavoured with botanical ingredients (eg, herbs, spices) attracts even more interest. As many as 44 per cent of bottled water buyers are interested in buying water flavoured with botanicals, increasing to 54 per cent of 16-34 year olds. The less sweet and more fragrant character of botanicals can help bottled water complement food. For example, the celebrated cocktail mixologist Tony Conigliaro recommends drinking basil-infused water alongside bolognese.
Given that herbal infusions are a mainstay in the tea market, food matching is something that these products have looked to tap into. The Tetley Infusions range of teas, exclusively available in foodservice, teamed up with a nutritionist to provide food-pairing suggestions. For example, it is suggested that Tetley Calm goes well with a salmon, spinach and avocado salad, while Tetley Warmth is a good match for ginger cake.
Trying to recreate the complexity of flavour seen in wine, with its different notes of flavour and aroma, can also help drive suitability for food pairing. Here, mocktails can provide inspiration. For example, combining sweet, savoury and herbal components could help to create a drink that is sophisticated and interesting for the palate, and conveys an adult appeal without the presence of alcohol.
Opportunities for more adult soft drinks
A combination of both health and financial reasons has seen many consumers cut back on the amount of alcohol they drink. This is reflected in significant volume declines in categories such as beer and wine. Volume sales of still wine – which has the strongest ties with food pairing – fell by five per cent between 2010 and 2014. Furthermore, this trend looks set to continue: 17 per cent of alcohol drinkers predicted in May 2015 that they would drink less alcohol over the following 12 months, compared with just five per cent who thought they would drink more.
This migration from alcoholic drinks is likely to be driving demand for more sophisticated drinks, which are positioned as a viable alternative for alcohol, particularly in bars and restaurants, and for evening in-home consumption. Innovation that focuses on unusual ingredient combinations and subtle, nuanced flavour profiles, coupled with food-matching suggestions, can help bottled water become more of a go-to option in the adult soft drink market.
What this means:
Flavoured bottled water brands can recommend food-matching ideas to complement and even enhance the taste of meals, helping to boost consumption both at-home during and in the on-trade. Flavoured sparkling water looks to be a potential good match for food pairing, and given that this remains the smallest segment of the bottled water market, this concept could help to tap into the significant growth potential.
The typically sweet flavours of current flavoured bottled water offerings may be hindering their suitability for food pairing. Complex flavours and those that offer a more savoury edge are possibly better placed in this respect. Botanicals and spices provide a good route to bottled water to recreate some of the nuances that are most commonly associated with wine (eg, floral, earthy, spicy), therefore helping to drive associations with specific foods.
Opportunities are ripe for players in the bottled water market to develop products that mimic alcoholic drinks in their level of sophistication, given the ongoing shift away from alcohol consumption.