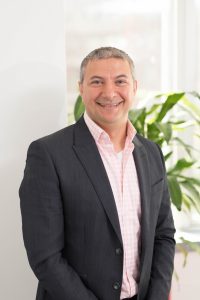 While customer relationship management systems have long been a staple tool for retailers, customer data platforms are becoming increasingly popular.
By Validity Inc Vice President Asia Pacific Tunc Bolluk. 
In a recent webinar from Validity Inc, we revealed that 33% of businesses now use a customer data platform (CDP) compared with 53% that use a customer relationship management system (CRM), demonstrating that while CRMs are still dominant, the use of CDPs is definitely on the rise.
Many vendors are already established in the CDP space, including Exponea, Emarsys, Listrak and Salesforce, to name a few. But for those unfamiliar with CDPs, the first question is often 'how is it a different to a CRM?' The key distinction is that while a CRM is primarily used to support sales, a CDP provides a more complete view of the customer beyond just the sales cycle, considering such factors as spending patterns and behaviour, and unique data relating to individual products.
So, if you're unfamiliar with CDPs and unsure whether your business would benefit from one, read on.
Benefits of a CDP
For many retailers, the biggest challenge when it comes to customer data is collating all sources of data in one place, especially given they have so many different channels and points of collection at their fingertips.
A CDP can collect and collate data from a greater number of different sources and can typically consume less structured data compared with a CRM. For example, a CDP can collect the following types of data: transactional and order (data based on purchases, abandoned baskets and refunds); behavioural, web and mobile (data based on customer behaviour, including, for example, products and categories browsed, and number of pages visited); profile (the data collected at the first opt-in, which includes crucial information such as age and interests); and product data (not actually about your customer, but including such factors as stock levels and pricing). Essentially, a CDP can collate all these points of data, giving you a clear overview of your customer and, most importantly, a clearer understanding of what you can do to best serve them.
Another important benefit of a CDP is its ability to help generate revenue. Given CDPs can consume transactional data such as abandoned baskets — and these kinds of emails generate the highest levels of average revenue per email — customer communications from CDPs become more valuable. Validity's research also showed CDP owners are better able to measure their ROI.
How retailers can get the most out of their CDP

Your CDP's performance is directly linked to the quality of the data powering it, so maintaining best-practice data management is crucial.
One way of ensuring data quality and optimising your CDP is proactively providing training to all staff responsible for inputting customer data on how to do this properly and the consequences when this doesn't happen, to avoid having to dedicate even greater resources later to fix a backlog of poor-quality data.
What retailers should consider when choosing between a CDP and CRM
When selecting a data management system for your business, it's important to consider what you'll be using it for on a daily basis. For instance, if you're going to be collecting customer data regularly, or if the data you're collecting comes from various platforms, it might be worth considering a CDP. Alternatively, a CRM might prove helpful if you want to track for such factors as revenue earned per customer based on insights gained monitoring customer spending and loyalty programs.
When deciding between a CRM or CDP for your business, it's important to note that because CDPs are a newer technology, they often require less manual maintenance (provided data is input correctly initially). As a general rule, a CRM is less equipped to manage multiple data types and sets from different locations; therefore a CRM usually requires a salesperson to manage its accounts and input functions regularly.
Whichever system you decide to use, to be a successful and resilient retailer, it's critical that you have robust systems in place to collect, store, manage and leverage data. Without it, you can't offer your customers the personalised and efficient service they've come to expect.
About Tunc Bolluk
Tunc Bolluk is Vice President Asia pacific for Validity Inc. Tunc brings his extensive regional experience in the digital sector to support Validity's clients across their marketing, sales, data and CRM business units. He has extensive experience leading and mentoring sales teams and executing strategic business plans within the cloud/SaaS, digital, big data and ad-tech space. 
About Validity Inc
For more than 20 years, tens of thousands of organisations across the world have relied on Validity solutions to target, contact, engage and keep customers, using trustworthy data as a key advantage. Validity's flagship products deliver smarter campaigns, more qualified leads, more productive sales, and ultimately faster growth.