Australia was represented at COP26 by Queensland's Bartle Frere Bananas and its data driven smart farming practices. Here's why.
By Hitachi Vantara Associate VP Asia Pacific Manufacturing Practice Owen Keates.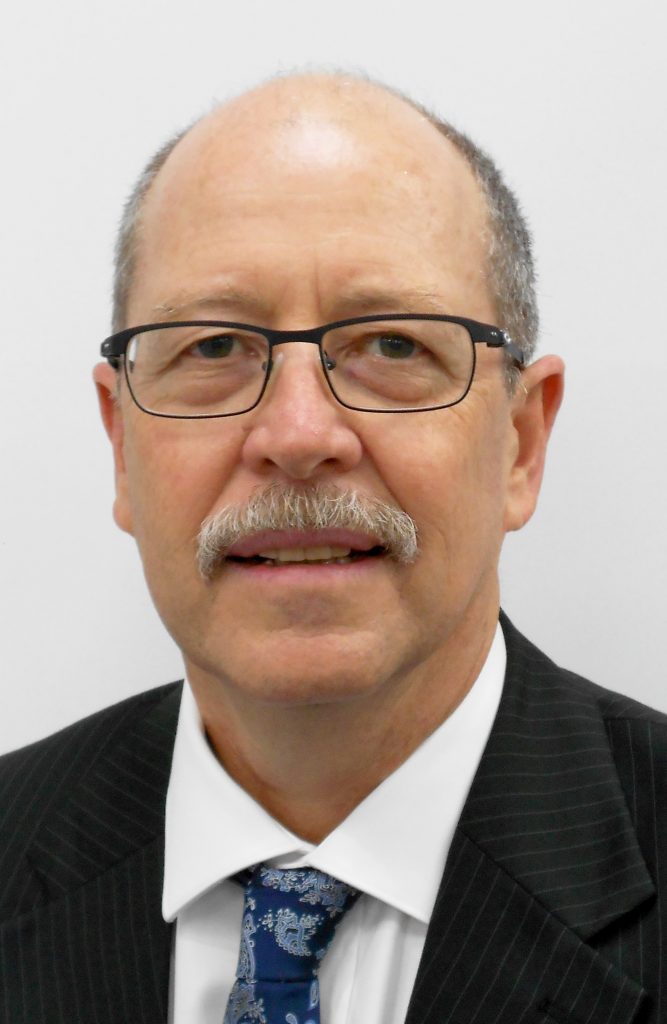 Gavin Devaney is an Australian banana farmer with sustainability goals and a desire to farm in ever more environmentally friendly ways. He's got a 2021 industry award for best management practices under his belt and an appetite for technology innovation. It is this combination that led his Bartle Frere Bananas to participate in a smart farm pilot project that was recently featured by Hitachi Vantara at the United Nation's Climate Change Conference, COP26 in Glasgow.
Sensors all over the Bartle Frere Bananas operation track everything from the weather to soil moisture to how the irrigation water is being used by the banana plants. Advanced analytics guide watering, pesticide and fertilisation decisions. The data is already showing that Bartle Frere's best management practices are working.
Why should retailers care about a 'smart farm'? They should when it's farming the #1 selling supermarket product in Australia – the banana. They should when it's becoming ever more important to consumers that they understand where their food is coming from. Australian consumers are even calling for more sustainable delivery options. Ideally, data driven farming and supply chain management could end up helping retailers edge toward their own ESG goals.
"Australians care where their food comes from. They care about sustainability and the environment. They care what goes into the food they eat. I believe they'd like to know more about how it's grown and the farming practices that go into putting the food on their tables," says Mr Devaney.
Data-driven smart farming
Reducing water waste: Thanks to weather tracking and forecasting, soil moisture sensors and AI modeling, Mr Devaney and his team can determine how much, and when, controlled irrigation is required on a section-by-section basis within each paddock. Efficient irrigation means efficient water usage and minimal wastage.

"In fact, it turns out I was underwatering sections of the farm. We now know to the milliliter how much the soil needs, in real-time. It's been a revelation," says Mr Devaney.
Minimising nitrate run-off with optimised fertilisation: To ensure healthy banana plants are grown they need to be able to access the nutrition in the soil and an ideal fertilisation rate ensures the farm can supply a great product to banana-loving Australians. The use of fertiliser is managed right down to the application rate per area.

Bartle Frere Bananas is using technology to ensure it is managing its water and fertiliser use in the best possible way to have a positive long-term impact on the environment. In using a highly advanced approach to environmental monitoring, Bartle Frere Bananas has implemented a solar powered, inline nitrate sensor with edge computing capabilities to monitor and report on run-off in real time. Data collected to-date shows Mr Devaney's farming practices are ensuring negligible traces of nitrate in sediment run off from their operation.
Using AI and analytics to inform best management practices: Predictive analytics and prescriptive insights from the Hitachi Lumada Manufacturing Insights platform help Bartle Frere predict when its fruit will reach maturity, assist with responsible pest and disease management, and determine the ideal amount of water to use.
Insights and alerts are delivered to the farmer via summaries, visualisations and decision support accessed using Hitachi Vantara's supply chain control tower solution.
Tracking the banana through the supply chain
"We're in the process of trailing a system where we tag the bananas while they are on the plant. We're already tagging the crates of bananas that leave our operation. The goal is transparency and risk management," notes Mr Devaney, both of which he says are critical to modern farming practices.
"If there were to be any kind of issue or question about a particular crate or truckload of bananas, we want to be able to trace it to a specific section of the paddock and all along the route from our farm to where it's been sold.
"If there did need to be any action taken, we could identify and investigate or manage that one section of the farm versus shutting down the whole operation. We could identify where along the supply chain it was impacted and how. Not only would that mean we could manage any issue promptly, but we could do it without the severe loss of income that would come with shutting down the whole farm."
Using the supply chain control tower, Mr Devaney can already watch his bananas as they make their way through the supply chain to distribution centres across the country. He receives information such as temperature readings and GPS location that let him know if the fruit is being transported correctly and whether it's been held up somewhere.
That's been especially critical during the pandemic, when he and his team have not been able to travel to inspect points along the supply chain in person.
Mr Devaney believes the data made available by this paddock to market tracking solution could be of interest to retailers looking to find ways to make the grocery industry supply chains more sustainable.
"If you can track meat from paddock to plate, you can track bananas from paddock to plate," he says. "I believe Australians care how their food is grown. This is a multi-generation family farm and I want to be able to proudly show consumers what's gone into each Bartle Frere Bananas bunch. It's something I've been passionate about for years and we're excited to be part of a pilot project that is making it a reality."
[This digital smart farm project is the result of an engagement between Bartle Frere Bananas, Hitachi Vantara Australia Pty Limited, Applied Horticultural Research and the Australian Banana Grower's Council (AGBC)and is supported by funding from the Australian Government's National Landcare Program. It is also funded by Hort Innovation, with co-investment from Applied Horticultural Research, the Australian Banana Grower's Council (AGBC), AusVeg, Freshcare, Greenlife Industry Australia, Growcom, Hitachi Australia Pty Ltd and Hitachi Vantara LLC.]
About Owen Keates
As Associate VP of Hitachi Vantara's APAC Manufacturing Practice, Owen Keates supports successful engagements in the digital transformation of manufacturing and industrial operations and supply chains. He brings process intelligence and big data analytics together as key enablers to his customers' digital transformations, creating value in their Industry 4.0 journeys.
About Hitachi Vantara

Hitachi Vantara LLC, a wholly-owned subsidiary of Hitachi, Ltd., and Hitachi Vantara Australia Pty Limited's parent company, guides our customers from what's now to what's next by solving their digital challenges. Working alongside each customer, we apply our unmatched industrial and digital capabilities to their data and applications to benefit both business and society. More than 80% of the Fortune 100 trust Hitachi Vantara to help them develop new revenue streams, unlock competitive advantages, lower costs, enhance customer experiences, and deliver social and environmental value.
For more information, visit hitachivantara.com.
About Hitachi, Ltd.
Hitachi, Ltd. (TSE: 6501), headquartered in Tokyo, Japan, is focused on its Social Innovation Business that combines information technology (IT), operational technology (OT) and products. The company's consolidated revenues for fiscal year 2019 (ended March 31, 2020) totaled 8,767.2 billion yen ($80.4 billion), and it employed approximately 301,000 people worldwide. Hitachi drives digital innovation across five sectors – Mobility, Smart Life, Industry, Energy and IT – through Lumada, Hitachi's advanced digital solutions, services, and technologies for turning data into insights to drive digital innovation. Its purpose is to deliver solutions that increase social, environmental and economic value for its customers. For more information, visit hitachi.com.
About Hort Innovation

As the grower-owned, not-for-profit research and development corporation for Australia's horticulture industry, Hort Innovation's primary function is creating value for horticulture growers and those across the horticulture supply chain. Each year, it invests more than $120 million in R&D, marketing and trade programs to improve the productivity, farm-gate profitability and global competitiveness of Australian growers.
For more information, visit horticulture.com.au.