Hesitation around implementing IIoT technologies centres largely around costs and inconvenience.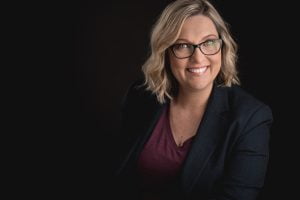 By Positiv Director Rene Rose.
In a rapidly changing world, many businesses are still held back by the upfront investment costs of deploying the industrial internet of things (IIoT), assumptions around what that price tag will be, whether their team is up for the challenge and how the deployment could affect downtime during the changeover.
No sector or business will escape the impact of the IIoT (also known as Industry 4.0), according to a recent report by RMIT University's Dr Ben Cheng: 'Demystifying Industry 4.0: Helping SMEs lay the tracks for Australia's digitalisation express train'.
Dr Cheng says the fear of cost and an overwhelming feeling linked to the complexities of older and newer technologies in a single data stream is holding some people back from making the 'big move'.
The team at Open IIoT seconds this statement, adding that while the deployment of such technologies still has a long way to go, the dispelling of myths should have already been out the way.
Unfortunately, the public perception around advanced technologies is still that they are for large corporates with an established team and large sums of money.
Open IIoT urges the industry to think again.
Agile businesses, such as small to medium sized businesses (SMEs), are some of the best adopters of such technologies. With fewer hands comes the need to automate and with less 'red tape' these changes and upgrades can be made quickly and easily.
Dr Cheng's report underpins this statement, saying that even an entry-level business can yield direct bottom line benefits and pave the way for higher returns as the business's level of data maturity grows.
See it in action

Open IIoT has spent the past few years educating the industry and offering a platform for SMEs to get 'hands on' with Industry 4.0 technologies. Seeing an integrated system in action and talking to people who have done it all before is still what works best.
There is no textbook-perfect solution. IIoT should be flexible and dynamic in responding to a company's requirements. The smallest upgrades can make a big difference, and sometimes it's simply about starting the process.
A closing thought from Dr Cheng: "Before investing in Industry 4.0 solutions, a business needs to develop a specific understanding of which data is most essential to capture, who within their organisation will use it, and how that data can be presented to these people in meaningful ways that meet their needs."
Source: Insight Series Industry 4.0
About Rene Rose and Positiv

With a fistful of experience gained in the advertising and marketing sector, Rene landed a job as a marketing manager at a multinational gear drive solution company. It didn't seem like the dream job, but it became the love of her life. She worked her way up the ranks and in 2015 started her own company, Positiv, specialising in marketing for the manufacturing sector. Positiv takes care of large multinationals and local manufacturers.