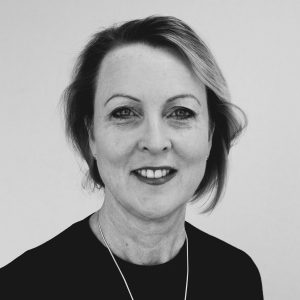 Another week in lockdown. Here we go again. It's like a game of skittles. One by one, state borders close again with the end constantly moving.
By Poplever Director Debbie Schubert. 
For most of us this means shopping local again or online. Walking up to my local, I reflected on the enormous changes in how we shop even from this time a year ago when we first experienced lockdown.
Sam, my local fishmonger called out to me as we walked past. He said he missed my custom, and if I was nervous about going into the Chase, he was now delivering free via online as part of a partnership with the deli across the way. Small retailers are reaching out to each other providing local connections keeping clients loyal in a bid to stay alive.
They need our support, or they won't be there when we get back to normal.
It's not only the independent retailers who are seeing the benefit of partnerships. Around Sydney and now in Melbourne we are seeing Ampol Woolworths Metro petrol stations appearing as these two giants combine forces and redefine convenience.
What a difference a refit can make. No longer are they just a fuel site with a food offering. The partnership has transformed these sites into a viable food hub for people on the move.  The offering is a blend of grocery staples, and convenience foods. This will cause suppliers to rethink how they categorise this channel. Are they mini grocery stores and, therefore, fall under grocery, or are they convenience stores and fall under petrol and convenience? This has big budget implications for suppliers.
At Metro, ranges are tight but there is a breath of choice. The billboards outside claims dinner solutions. Walking through I was able to come out with a week's worth of ingredients for home cooked meals from the range in store. Layout is different to previous convenience stores. They have introduced higher grocery style bays, and gondola ends with bulk displays.  Looking at the layout there appears to be a 60% split towards grocery and 40% food on the go. Pantry at the rear of the store and impulse offers at the front.
What is interesting is that in line with the bigger stores' proposition, Woolworths Metro has fresh offerings front and centre of store. When the door of the site opens, proudly on display is a fresh fruit bay. This premium gondola end, normally stacked high with snacks and beverages, challenges how we see these stores redefining its proposition. Normally fresh fruit is not a high sale item in this type of site, so it will be interesting to see if it remains in this location. However, the offering was good, looked fresh, and priced right. It may work and reinforces their fresh food proposition.
At the checkout it was pleasing to see after years of presenting fast lane concepts to buyers, finally, a layout putting self-consumption snacks and beverage within arms' reach of the counter. Woolworths has done a great job of understanding the future of local Metro convenience.
In today's Covid constrained world, it provides a viable solution to the big malls, and the adjusted pricing strategy reflects this. In the store design, you can see how Metro has managed to retain its appeal to their heartland of construction workers on the go but added a new layer of appeal to busy families trading convenience for price.
Woolworths Supermarkets has been busy in lockdown not only with its new Metro stores, but re-imaging how shoppers see them online. Woolworths revealed its new online approach to suppliers over the last few weeks. Many shoppers use online to review specials and offers even if they are a bricks and mortar shoppers. The new-look algorithms use Woolworths Everyday Reward cards extensive data base and provides shoppers with more targeted shopping experiences. By targeting shoppers historical buying profile, regardless of where they have purchased goods, and relaxing traditional online rules, they have redesigned the online experience for both shoppers and suppliers.
It is clear Woolworths' objective is to grow adjacency products. This will have the benefit of increasing shopper's basket sizes and grow Woolworths' profits. The costs have gone up for suppliers to buy into targeted packages, but the offer is more streamlined to the right target market rather than shot gun.  A definite win for shoppers who are becoming jaded by offers that are not relevant.
The Covid lockdowns by area are impacting all retail food stores as shoppers reconsider the distance from home to their favourite food store.
Costco sent a targeted eDM recently to its 'out of area' database. The retailer had registered that many of its shoppers were 'out of area due' to the lockdown restrictions and were missing our shopping basket. They have advised all the specials we were missing would be available on our return.
The question to ask is how they will rain check this, and will we in fact return? With new partnerships and virtual shopping solutions opening up daily, shoppers find new paths to purchase, and change is inevitable.
About Debbie Schubert
Debbie is the Director and founder of Poplever shopper marketing agency, established in 2016. She is a shopper marketing and retail strategy expert working both on client side as well as agency in FMCG shopper marketing and sales. She worked with large multinationals and start-ups including Snack Brands Australia, Lion Dairy, PepsiCo, Nestlé, SC Johnson, and RB. She has an intricate knowledge of the Australian FMCG retail landscape. She was chair of POPAI (Shop!) for four years.